Innovation, Tools and Attachments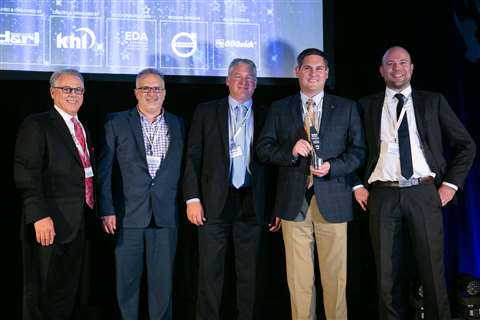 Joint Winner Genesis Attachments
Country USA
Product Razer X multi jaw demolition tool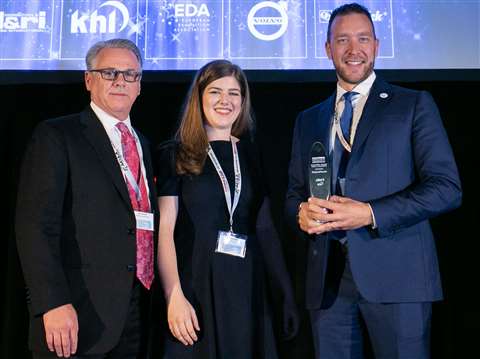 Joint Winner PistonPower
Country Germany
Product Cartridge Amplifier
Also shortlisted
Demarec (Netherlands)
Epiroc (Germany)
LaBounty (USA)
Summary
There were several keenly contested categories at this year's awards, but this was the only one to feature joint winners. The respective entries of Genesis Attachments and PistonPower proved impossible to separate, and a joint award was the only possible outcome.
Genesis won for the Razer X Multi-Jaw Demolition Tool (GRX) is said to enable excavator operators to change jaw sets in under two minutes, without leaving the cab.
The attachment body contains hydraulically-actuated pins, controlled from the cab, that connect to the cylinder and jaw set. This enables the operator to change jaws without assistance, and while staying in the cab, making change-outs faster and safer.
The Genesis GRX is the only interchangeable jaw demolition tool on the market that enables an operator to process multiple types of material and change jaw sets without getting out of the cab and without requiring assistance from someone outside the cab.
High praise followed from the judges, who said: "The Razer Multi-Jaw is a terrific concept by Genesis. Keeping the operator out of harm's way while changing out the cutting head from the cabin is another reason they are a leader in this industry."
PistonPower's entry addressed the constant demand for increased performance and efficiency in the demolition industry brings in the need for innovation and evolution in hydraulic equipment, and specifically demolition attachments. Customers require high-pressure cylinders to be faster, lighter and smaller to be mounted in tight spaces as well as energy efficient and low maintenance high-pressure hydraulic solutions.
The company's submission said the Cartridge Amplifier is the first pressure intensifier integrated within the cylinder – eliminating the need for external connector hoses that are commonly used with external pressure boosters.
The judges' verdict: "Piston Power has hit on marks that are important to end users everywhere – productivity, durability, and sustainability."