Interview: A changing face
The key to any company being successful year in, year out, is to constantly adapt and reinvent itself. Even if a company is a market leader in its industry, things can change very quickly – just ask Nokia, which once upon a time was cruising, until the Apple iPhone came along.
For manufacturer Atlas Copco, which claims to be a leading company in compressed air and generators, the same rule applies. That's why the company has recently announced it would rebrand its operations, changing the name – and, in turn, focus – of its construction technique business area, to power technique.
According to Andrew Walker, business area president of Power Technique, the rebrand was a natural move in order to show the industry its change of direction.
He said, "We felt that construction was no longer the correct title, hence why we changed the name.
"It's more than rebranding, though, as we're going into a different direction now. Our focus is going to be on three pillars – air, power and flow."
Other changes made by Atlas Copco this year include the divestment of Dynapac, its road construction equipment division, to Fayat Group.
The division manufactures rollers for asphalt and soil applications, pavers and planers, which are branded under the name Dynapac.
Walker said that, despite it being a €300 million business, the company sold it because it was a challenging market, with low margins.
He added, "We're still in the construction base, so we're not coming away from that, or rental, we've just twisted around a little bit. We believe we can make bigger margins with the pillars we will now focus on."
Still to come from Atlas Copco will be its spin-off company Epiroc, announced earlier this year. Indeed, Epiroc will specialise in serving its mining and civil engineering customers, while Atlas Copco will remain focused on its industrial customers.
The changes will mean that Atlas Copco can invest more money into its Power Technique business area, as a result of improved margins. Walker said that Dynapac was diluting its profitability.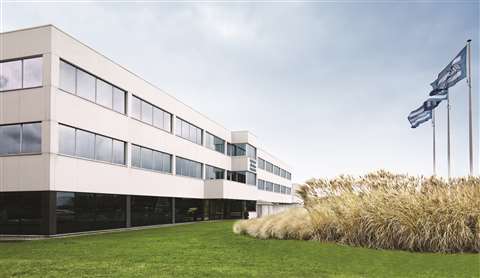 He added, "What we now have left is a business worth about a billion euros, without road or hydraulic excavator attachments.
"We said we were going to focus a little bit more on three pillars (air, power and flow), with ones we believe we can be successful in and are market leaders. We are already number one in portable compressed air, while we're not bad in power, but not quite number one yet. In terms of power companies which don't make their own engines, we're in the top three."
Walker added that the company was "nowhere" with flow, but said he hoped the company would be a market leader in the future.
The company will also add a new division next year, named Power and Flow, with a view to providing its employees with a sharper focus on certain products.
"We divested one division, had five originally, so we thought we'd substitute and make another. It's basically a split of our Portable Energy division, which will be split into portable air, power and flow," said Walker.
He added, "At Atlas Copco we believe in focus. We said if we focus on portable air then we can really get good at it. We felt by splitting the division into two it would give people more focus."
Outside of Europe – the company's key market – it acquired a pump manufacturing business in Brazil last year. The idea behind the acquisition, according to Walker, was to begin building a platform in pump rental, to see if it was a market the company could build on.
Walker said Atlas Copco was looking to follow its already-existing rental business model, where it successfully rents out air compressors and generators, in the flow segment of its division.
The company, named Itubombas Locação Comércio Importação e Exportação (Itubombas), is a small one, however, as Atlas Copco wants to begin learning in a small way, according to Walker. He said it also gave the company a chance to see how rental works in a new market, unfamiliar to the company.
Atlas Copco also switched locations for its rental headquarters this year, building a new site in Boom, Belgium. Previously based in Houston, US, the division will now be better placed to contact customers across the world, according to Walker.
He said, "Europe isn't the centre of the world, but it's easier to speak to people east and west. We had the location of our European rental channel near Boom buy we out-grew it.
"We discussed the idea of building a new headquarters in Boom and we said it has the potential to be a bigger business with better profitability."
Walker added that the company found a site available in Boom, which was a former waste site.
The brand-new building will also serve as the main competence centre for Atlas Copco's rental business in the region, supporting its network of 50 depots and customers across Europe.
The facility has cost €5 million and 80 Atlas Copco employees will be based there.
Walker added, "We already have a good team of Belgians here, so we felt that for continuity we would keep our rental operations in Belgium.
"We're currently investing around €40-50 million every year in new equipment in the rental business."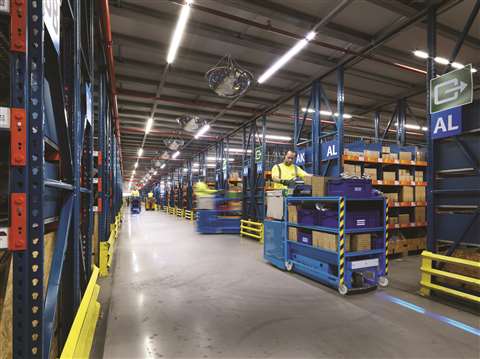 Given the company's line of equipment – mostly onsite products – it has a big presence in rental. Walker said the Power Technique business area sold around a third of its manufactured products to rental companies, while its dealers and distributors also sold equipment to hire firms.
It's been a year of change and sensed opportunity for the global manufacturer, which still managed to see improved revenues and profits in 2016, with hopes of further increases this year. And, with improved profit margins and a sharper focus on the horizon for its Power Technique business area, things are looking promising for the division, led by the man who has been a part of Atlas Copco for over 30 years.