INTERVIEW: Bentley Systems: Making connections
Construction projects are complex beasts, but US-based software development company Bentley Systems has introduced a way to tame them, with the new Connect Edition of its AECOsim Building Designer, which was said to help users explore alternatives and deliver innovative building projects more quickly through the use of its advancements in Building Information Modelling (BIM).
It is one of a new generation of products, which also includes Bentley Systems' Connect Edition of MicroStation and OpenRoads. AECOsim Building Designer is aimed at building construction.
Santanu Das, senior vice president of design modelling at Bentley Systems, said, "When you're building an airport, for example, it has roads, it has buildings, it has plants, and so on. So there are a lot of different disciplines working together, and they have to be kept abreast of all the changes."
The new Connect Edition achieves this by providing a set of integrated tools for architects and structural, mechanical and electrical engineers in a connected data environment.
"All of our Connect Edition products share their data through this data environment, which we call ProjectWise, and that manages all of the change for you. It tells you what's going on, who was the last person who made a change, and so forth."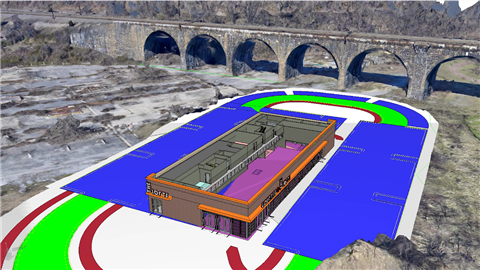 Project progress
Another key benefit of being connected was said to be the sheer quantity of data being produced, which can be used to keep the contractor better informed about a project's progress. By referring back to the data from similar projects completed in the past, they are able to get a more accurate sense of how well they are progressing in the current project – at 30% project completion, did they have 200 or 2,000 drawing out?
"You can compare that statistically to the other projects that you had," said Das.
"And we can come back and give you this insight – the analytics – and tell you how you're progressing, and we can give you some reasons as to why."
For instance, the data might show that certain users are not working efficiently, compared to best practices – perhaps they are using old work flows or are unfamiliar with the new system.
"We have these intelligent learning systems inside of our Connect Edition products. And the first one that we have is called Connect Advisor. It comes with all of our products, including our building designer, and it learns what a user is doing. It learns how they're using the product on the project, and it gives all of this information back to the project manager, who can then take action."
With a clear view of where the inefficiencies are and what can be improved going forward, managers can then direct users to Bentley Systems' training videos.
"We have tens of thousands of videos that typically used to be 25 minutes, 30 minutes, or even an hour, but we're gradually moving everything towards the two-minute mark," said Das.
This means that project managers feel better able to encourage their staff to watch the videos because little time is invested in exchange for significant skillset gains.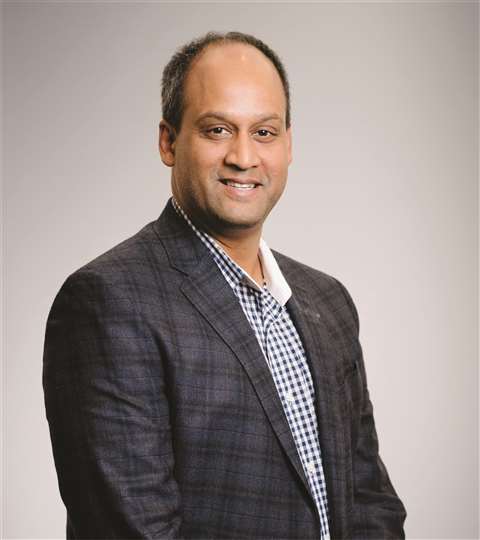 Reality modelling
Another major feature of Bentley Systems' new product is reality modelling.
Das said, "Everybody's using drones today to take photographs. We have the ability, using our product called ContextCapture, to take all of these pictures, produce a 3D model, and then that 3D model can be read by our Connect Edition products."
This saves the time and cost of sending surveyors to a site to gather the information – and potentially make errors.
This is also particularly useful when making additions to existing assets for which there are only 2D drawings.
"What you can do here is use a system like LiDAR to generate a point cloud. It sends out laser signals that bump around, like sonar, and that information can be read inside our Connect Edition products as well, and then we can rationalise it," said Das.
"That's a great starting point for a designer because when they get that information they know it's absolutely accurate and they can start designing their model around it. So, we have reality and then we have the model, living together side by side."
It is also possible to automatically detect for errors inside the model. So, if a pipeline clashes with a beam, for example, it can be corrected before the model goes out to the contractor.
The Connect Edition of AECOsim Building Designer has been redesigned from the ground up to make it faster, and its usability has been optimised by employing an external company to run A/B testing on every new toolbar, in order to make what is a very powerful tool user friendly.