Interview: Emerging in Iran
By Euan Youdale06 December 2016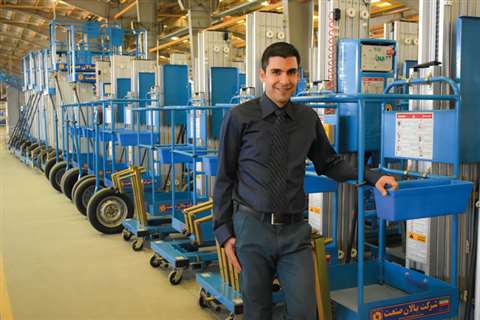 Meysam Abnoozadeh, managing director of Iran's biggest AWP manufacturer, explains the potential and pitfalls of working in the country to Euan Youdale.
There are but a few aerial work platform manufacturing companies in Iran, although it will be news to some in the worldwide industry that there any at all.
In Iran, the cost of labour is on the rise by 30% to 35%, which is always a good sign for the potential development of powered access. "I think it could be a reason for using powered access more," concludes Mr Abnoozadeh.