Interview: Fassi buys ATN
By Euan Youdale02 April 2019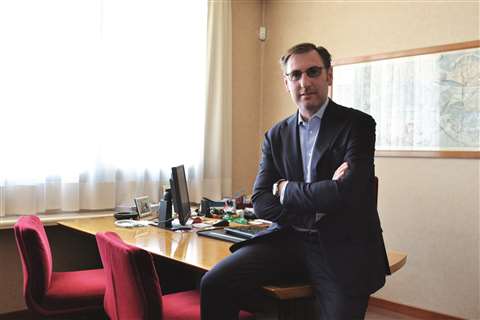 France-based ATN has been bought out by articulating loader crane specialist Fassi. Euan Youdale speaks with CEO Giovanni Fassi about his decision to get back into the MEWP industry.
Most people in the construction industry will know Fassi as a leading manufacturer of articulating loader cranes. However, they may not all be aware that the company has been on the acquisition trail for some years, and is expanding into areas outside its core product line.
Making up a substantial part of the Fassi Group is its French holding company CTELM, of which Fassi owns 92%. The company includes Fassi France and Marrel, a producer of loading equipment mounted on industrial vehicles. Now it has been expanded with the new addition of the France-based MEWP manufacturer ATN.
As the group's CEO, Giovanni Fassi, explains he has always had an affinity with the access industry, and many of those who have followed the ebbs and flows of the sector over the last decade will also remember that Fassi once owned another access equipment manufacturer, namely Italy-based truck mount specialist Socage.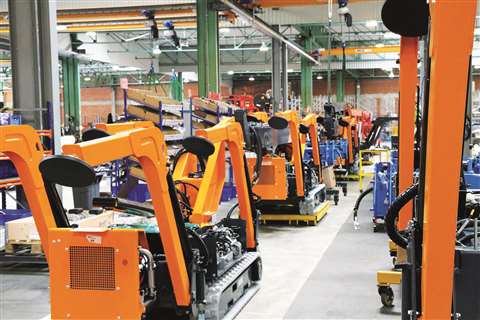 Fassi sold the company back in 2009 to a consortium of buyers; one of them being the current CEO of Socage Fiorenzo Flisi, who had previously been a shareholder in Oil & Steel. "Truck mounts are very different. We are still talking about platforms, but it is a completely different market to self propelled. And that was not the market we wanted to be in," says Fassi. "But I wanted to get back into access and had the opportunity, so I thought, 'why not?', let's try again."
The opportunity came in the form of ATN, which benefited from a good reputation in terms of products but was suffering financially. "We had been talking to them anyway. They were struggling and looking for an investor," Then, as Fassi explains, around the middle of last year, the company went bankrupt. "They nominated a trustee to sell or close it down. So, we made an offer…and the offer was the best for all the employees – they were keen to work with us."
New beginnings
Fassi says he paid very little to take ownership of ATN, perhaps around €200,000, he estimates, but, he explains, the challenges and costs come after the buyout in supporting the employees, which have all been kept on, and getting production back up to the required level. "If you just consider the price we paid, it was peanuts. But then it's what you invest in the company; you have the stock, the salaries, etc.
"In reality, we have re-opened the company almost from scratch. We had hardly any components, for example. So, we did not start from zero, but we started from one, which is close to zero." Fassi adds, "Luckily, ATN has a good name in the marketplace, so most of the orders have been reconfirmed, even though the customers had been waiting some months."
ATN was founded in 2000 in Tonneins, between Bordeaux and Toulouse, in the South West of France. Today, the production plant and offices are located a few kilometers away, in the town of Fauillet. The 20,000 square metre facility there opened in 2013.
The manufacturer's original products were the PIAF brand of vertical masts, an equipment type that ATN's founder Daniel Duclos had pioneered in the form of the Toucan. Duclos sold the Toucan product line to JLG, before starting afresh with ATN and its new range of mast lifts. Duclos left ATN at the same time as its sale to Fassi.
ATN's mission has always been to design and manufacture specialist machines for rental companies, and, by 2018 had developed a comprehensive range of masts, scissor lifts, articulating booms and tracked platforms up
to 22.85m working height. Going forward, Fassi's plan is to honour that strategy by retaining the core products.
Strategic partnership
Fassi insists that while some of the products will be dropped from the range for practical purposes, he is keen to take ATN in the same basic direction. "From the beginning of 2019 we have had a lot of work to do, and we are now discussing the evolution of products and investments."
In this respect, ATN is set to form a distant, yet important partnership with the Italian manufacturer of spider cranes, Jekko, in which Fassi Group currently holds a 33% share. "We have created a collaboration between ATN and Jekko because they have similarities. They are good synergies, with engineering and they are both self-propelled.
"At the moment we are sharing knowledge about different technologies. In the end they will develop machines together for each other."
Besides the obvious manufacturing synergies between ATN and Jekko, the relationship will help Fassi provide a complete range of complementary products, including its core offering of articulating loader cranes. As explained, the existing ATN production site will remain open and there are no plans to move it closer to, or combine it with one of the group's other facilities. "We are a European company, not American, which means if you move the company you will lose all the people," he reiterates, "It doesn't work in Europe - you move it a few kilometres away and you lose everything."
And, beyond the Jekko relationship, there are no immediate plans to collaborate or share facilities in any other segments of the group either. The only real possibility is that some production of rams by Marrel could be carried out at the ATN site. "It is a possibility, but we are to even thinking of that at the moment."
Product focus
The main aim for now is to produce a line of products that works in the near future. "We will carry on with the unique products. We are not looking to go against the big players, we want to be big in our niche."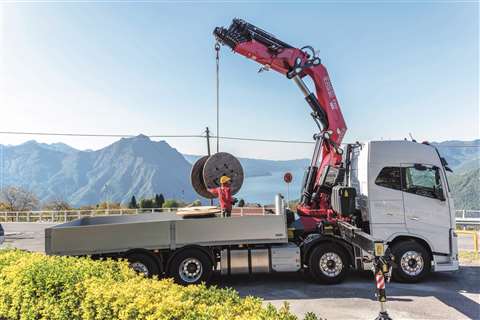 One of those products is the Piaf mast lift. "The Piaf is a bread and butter product," says Fassi. At the moment the range includes models starting from the 9.92m working height Piaf 10RE through to the 11m working height Piaf 1100R. The latter has an indoor lift capacity of 200kg and is designed to be very compact with a horizontal outreach of 3.74m. There are also a couple of models on tracks.
"We will work with the Piaf to complete the range to offer different transmissions, and electric and hybrid – a complete offering on existing models," says Fassi.
The scissor range will be upgraded too, literally. Currently, it is represented by the all-terrain CX12 and CX15 models. For example, the CX15 has a working height of 15m and is characterised by an oscillating axle and double extension decks, allowing a total platform length of 7.3m and a maximum lift capacity of 700kg. The plan is to extend the range upwards. "We are not looking to go smaller, we don't want to get into 8m electric scissors or anything like that – they have to be suitable for ATN."
ATN also has two articulating boom lifts, the Zebra 12 and Zebra 16, plus the 16.8m working height Zebra 16 Stab, with stabilisers. There is also a 22.85m working height tracked platform, the Mygale 23V2. "Whatever is not convenient to produce, we will not do it," Fassi adds. "We will concentrate on the core products."
This could mean discontinuing the Mygale, he says. "The crawler is interesting but if you only have one model and other companies have two or three, then it is difficult to compete. "The main aim of ATN is to produce simple machines to rent that are easy to use – more hydraulic and less electronic."
Beyond products, the plan is to expand globally through new distributorships. "We want to internationalise the company. ATN is already selling outside France – Australia and South Africa - but we need to increase that in Italy, Spain and other European countries. Then we would look at North America." Fassi continues, "But we will not go through the Fassi dealers, we will be looking for specific access dealers."
Overseeing ATN during its transitional first year is an interim manager; a restart specialist employed specifically to get the company back on its feet. A permanent managing director
will then take over. "We need someone from the region. We have some candidates and we hope to have someone to announce soon. For the time being we have an interim director, and I am very happy with him