Interview: India's power load
By Helen Wright19 September 2014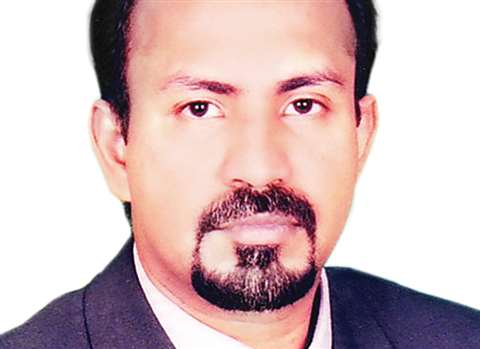 India's power sector may be immature, but the country represents a potentially very important market, particularly in the context of a worldwide power rental business that is growing at average compound annual growth rates (CAGR) of between 15 and 20%.
Despite a three-decade history in the country, power rentals remains dominated by small and medium sized companies operating in the 'undocumented' or 'unorganised' sector: as much as 75% of India's power rental companies are in this category. These types of business actually represent around 60% of India's total GDP and employ more than 90% of the workforce.
That fragmented structure, together with issues of geography, economics, import regulations and bureaucracy, make it a challenging rental market. In some respects, however, it resembles many power markets worldwide, with key target sectors including utilities, oil and gas, events, mining, shipping, telecommunications and as back-up for natural disasters.
Based on my experience in India and elsewhere, I would argue that success in the Indian market is governed by four key factors:


1/ GDP growth/demand-supply gap

Generally in a growing economy demand for power increases and with it the demand for power rental. In growth economies companies are more likely to rent power rather than lose production during maintenance shutdowns or during expansion.
Utilities, which is a key power rental sector around the world, also turn to rental when the demand-supply gap widens during peak seasons, if there is a lack of electrification, or during natural disasters. A lack of base load capacity, outdated installations, transmission bottlenecks, distribution losses and sometimes-erratic seasonal changes also force utilities to consider rental.
In India the demand-supply gap is generally hovering at around 7-14% from low to high season. However it can be as low as 2% in some states and rising to 25% in southern states during the summer. Recent grid connections to the southern states reduced this gap drastically.
An important current factor in the Indian utilities market is increasing oil prices, which mean that the cost of generating power from diesel gensets has become very expensive - a trend that is likely to continue. Power from diesel sets is five times more expensive than conventional power from the grid, often making power rental unviable for the utilities sector.


2/ Propensity to rent


This determines how susceptible people are to rent rather than owing assets and is driven by various factors such as cost and availability of capital, tax benefits and, most important, the awareness and acceptance of outsourcing.
Generally in India people have a tendency to buy assets, especially when it is required frequently and for indefinite durations. For years scheduled power cuts (load shedding) has been a common practice, hence most industries and projects invest in back-up diesel generators. As the economy grows, financing of assets is going to be expensive, and there is likely to be more of a focus on rental.
There are other issues that hamper the rental concept. These include the previously mentioned high price of diesel fuel; open access/power trading available for multi-megawatt users; emission laws (30 m stacks for HFO (heavy fuel oil) and diesel generators); poor infrastructure with bad roads; restrictions for on-site storage of fuel (more than 1000 litres); restrictions on the import of used generator sets; lack of availability of rental 'plug and play' power equipment for emergencies; and an almost 29% import duty on new equipment.


3/ Market awareness, communications & pricing

Although people have been renting power in India for three decades, it is widely scattered over India's vast area and lacks areas of concentration. Except for long-term requirements for islands like Andaman, there are no opportunities available in projects.
There are few rental suppliers with the capabilities to manage large rental power projects as a synchronized, single power source. Initially HFO-based power plants were widely considered for power rental projects as they require heavy investment and skilled manpower and therefore were ideal for long-term rental.
Regional genset dealers started power rental as another source of income and a few became established in sectors like mining, shipping, oil and gas and events. This has become a serious investment for the last 15 years, with the entry of a few professional companies. Since 2000 the Indian market has grown in an ad hoc way, sector-by-sector, with power rentals limited to regional businesses catering mainly to growing industries.
There wasn't any pan-India supplier until Cummins started in 2000. General awareness of the rental concept started picking up with the entrance of multinational Aggreko in 2009 with a dedicated rental fleet.
The size of the country makes it a herculean task to penetrate all the potential sectors and reach all the target markets. Marketing support is required, especially during the early stages, to keep the order pipeline full. A sectorial marketing approach, supported with public relations activities, improves sales penetration.
The market is fragmented, so travelling and meeting individuals is an onerous task for the sales force, and expensive. Rental players must get acquainted with the top 10 industries at all levels to acquire market intelligence and develop key strategies. The targets customers are those who appreciate the availability of quality power at an extra cost for quick turnaround, and are often businesses that are making huge profits and where uninterrupted power is essential.
In India 75% of rental businesses are unorganised players, as previously noted, and are mainly privately owned and with fleets of old, used engines with high fuel consumption or depreciated assets bought from industries or at auctions. There isn't much differentiation or focus on a value-added approach, with price being the key battleground. Thus, given the direct and indirect costs and typical levels of with utilization, it can take a long time to generate a return on new machines.
Generally in India average running hours are very low, at around 600-100 hours per year. Gensets are mainly used for standby purpose, where value addition is almost nil. There is also a lack of daily and weekly contracts, where rates are typically 30-50% higher than monthly contracts.
Sectors that see the benefits of rental, like oil and gas, mining, utility and shipping, are mostly managed by government, so there is a tender process to follow. Importantly, unlike other markets, the general awareness of power rental among project consultants or EPC (engineering, procurement and construction) companies is very limited, so they do not plan the use of rental in activities such as early commissioning or trial production.


4/ Operational effectiveness - cost/people/utilisation

Although labour and office/depot costs are comparatively low in India, productivity is important because of the costs of covering such vast geographical areas. Compared to developed countries transport costs in India are almost double and travel times almost three times as much.
The lack of a support network across the country requires business to hold regional stocks and have consumable items available at all locations, imposing financial burdens.
The success of any rental business depends on the three Ps: Plant, People and Process. The quality and maturity of the workforce in rental sales and service is important as it has a direct influence on business growth. Apart from product, market and application knowledge, staff also need a lot of industry-specific knowledge.
Rental in India is run predominantly by private owners who manage their businesses directly. There is no pool of ready-made talent available, particularly in sales. This industry demands a 24x7 approach, requiring technicians with the right attitude and with multitasking knowledge to solve problems and troubleshoot with minimum support. There is a huge training cost for product and application knowledge, and there is no guarantee that staff will be retained.
A utilisation rate of 65% is reasonable for any rental business. Factors that improve utilisation include long term contracts, quick turnaround capabilities and minimal travel time to jobsites. In India, long travel times and long-term contracts compensate for each other, but there is a need to sacrifice on rates. A good number of short-term contracts and quick turnaround times improve utilisation rates, but for that you need a hub and spoke depot network to reduce distances and allow fast deployments of fleet when required.


Conclusion

India's power rental business has a long way to go to become a mature business and attract domestic/foreign investors willing to introduce the latest technology. Improvements to the country's infrastructure will shine some light on the sector as transport times and costs are reduced. On the demand side of the equation, customers need to think about the cost of power rental versus the cost of not having power.
There are number of policy changes required for the industry to grow, particularly the removal of restrictions on on-site fuel storage and on the import of used gensets above 10 kVA. Also useful would be the easing of permissions for temporary low and medium voltage power installations.
A mature power rental sector will help India cope with natural disasters. Such events – regrettably - occur frequently in countries like the US, Mexico, Japan and Australia, with resulting catastrophic failures to industry and public services. However they manage to recover quickly with the help of the rental power industry.
And crucially, once India's GDP growth exceeds the 6-8% level, power shortages will hamper growth. Developed markets have rental power industries that cater to the growth of their economies. India's grid-independent industries like mining, oil and gas, shipping and events cannot be supported without on-site temporary power services.
This is an interview from the September/October issue of International Rental News. The full interview, with extra images, is available in the issue.
The author: Boben Mathew is general manager sales and operations at Ace Power in Dubai. He began his career in the rental Industry in 1995 in the Middle East, working with Atlas Copco, Aggreko Middle East and Manlift Power, subsequently working in India with Aggreko India where he was national sales manager from 2009 until March 2014. He has 19 years of 'hands on' experience in temporary power, cooling and compressed air in a variety of roles. Boben can be contacted by e-mail at: bobenm@gmail.com