Interview: Jeff Roberts
By Lindsey Anderson04 August 2020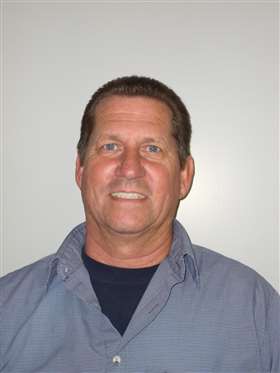 "It really is one of those cliché stories," says Jeff Roberts, president of City Rentals, with a laugh. "I started out as a janitor and worked my way up the ladder.
He isn't exaggerating.
In 1976, at the ripe age of 16, Roberts joined Ontario, CA-based City Rentals as a janitor. Over the next 44 years, he progressed from janitorial duties to working in the rental yard, becoming a service technician, driver, mechanic, counter person, sales and now, president.
"When the opportunity arose for the owners who wanted to retire, they offered me a position to buy [City Rentals,]" Roberts says. "And so, I did."
From Great Recession to Covid-19
City Rentals is located just under 40 minutes east of Los Angeles. Roberts and his wife now lead the business, which has been in operation since 1968. To have been with a company for over four decades brings a specific skill set, experience and knowledge of not only the gears and cogs of said business, but also the local economy and competition.
"If you look back, historically, at equipment yards, we used to say that they were recession-proof," Roberts says. "Then that was proved wrong."
The Great Recession brought forth an economic downturn that not only burst the U.S. housing bubble but brought forth a global financial crisis. It was then known as the most severe economic recession in the U.S. outside of the 1930's Great Depression. City Rentals was hit just like everyone else – equipment rentals and party/events needs were brought to a halt.
"We recovered from that," Roberts says. "And last year was going super strong for us. Sales were up, rentals were up, new customers were coming in. The economy was doing great.
"But on March 20, the California government said, 'We are going to stop [the spread of Covid-19] and shut down the state. Fortunately, for City Rentals, we were deemed an essential business."
Roberts says because City Rentals provides equipment for supply chain businesses, warehouses and logistics centers, work remained as steady as it possibly could. The company also supplied equipment to local hospitals. Like other essential businesses, City Rentals also shortened its hours to be socially conscious and limit exposure.
The essential work contracts kept the company afloat, and while Roberts admits April business was significantly down for the one-location company, May provided a much-needed rebound.
"It's been a great month," he says. "We're back to where we were a year ago and we're excited about that."
Part of the momentum can be attributed to winning back business, a portion of which had been lost to retail giant Home Depot, which invested heavily into the rental side of its business in 2019.
"Over the years, Home Depot has taken away some of the homeowner and contractor business," Roberts says. "Not only for independent rental yards, but perhaps even the nationals."
With Covid-19 shortening business hours, and long lines at Home Depot keeping people waiting, Roberts says customers approached City Rentals for their needs.
"We didn't go out and solicit it, but we were able to pick up some of those customers," he says. "It was nice to get some of them back and perhaps we'll be able to keep them on and off."
Competition
Aside from Home Depot, competition for City Rentals remains mostly with other local, independents. However, Roberts keeps a pulse on the larger rental corporations; in 2019, Sunbelt Rentals acquired King Equipment for $191 million. King Equipment was a leading aerial equipment rental provider in Los Angeles serving the Southern California markets. United Rentals has locations nearby, as does H&E Equipment Services and Ahern Rentals.
"But, we still have quite a few independents around us," Roberts notes. "It's always been friendly competition. They re-rent from us, we re-rent from them, that's what happens in our little bubble here. It's always been a pretty good relationship amongst us."
City Rentals also stays competitive with its rental rates, comparing against others in their geographic area. "Our rates are pretty much the same with some exceptions," Roberts says. "We noticed that some of the nationals did cut their rates for slab scissors substantially about a year and a half ago. So, if we wanted to keep our equipment out there, we did have to lower our rates on some of the reach equipment."
Roberts says where he used to get a return on investment within two years at the max, it now can take up to three years to get it back.
"That was kind of unfortunately because [nationals] have a different business plan and they're answering to shareholders, and I understand that," he says. "But when the customer says, 'Hey, I can rent the same piece of equipment for less money,' well…"
The current landscape
City Rentals prides itself on offering everything from telehandlers to tools. Roberts says he's seen an uptick in demand for 10,000-pound capacity telehandlers, but the sweet spot for his company is the 5,000-pound class.
"That size of unit is very popular," he says. "It's rented out all the time."
In the access equipment arena, serving logistics warehouses and supply chain businesses has created a demand for scissor lifts – specifically for higher-reach units that are narrow. Roberts also sees low-level access requests becoming more prevalent, especially for units with low-entry, step-in heights.
But one of the biggest disruptors our industry will face is the implementation of the new suite of ANSI A92 standards, which became effective June 1.
Changes include:
- Safe use planning
- Training for supervisors and occupants
- Maintenance and repair training
- Machines that will now feature platform load sense, terrain sense and indoor-only machines, to name a few
The biggest change for rental and contractors will be the standards' call for all MEWP operators and their supervisors to be trained to the new safety standards.
The standards also call for the development of a comprehensive safe-use program for all MEWPs on a jobsite. The program must be documented and all personnel trained on it before MEWP operations can begin. The program must include a site risk assessment to identify hazards, implement hazard controls, alert all those affected on the jobsite about the hazards, among other issues.
And the machines themselves will now be integrated with a number of new safety features that weren't present before.
To stay in compliance, City Rentals underwent all required and updated training, and Roberts says the company is prepared for the change. But he worries about his customer base and industry in general.
"I am going to say the industry is not prepared," he says. "Rental yards are perhaps prepared, but customers will not be excited because some of the machine functions are restrictive and not what they're used to."
Roberts and his team will address those challenges as they come.
Looking ahead
Southern California is a sweet spot for projects. Activity remains in infrastructure where jobs were already funded and started. Roberts believes these jobs will keep equipment rental steady, but he does caution that the remainder of the year will likely be relatively slow.
Despite this, Roberts cautions that the remainder of 2020 will likely be relatively slow.
"I think a lot of us are just holding our breath for the rest of the year, and making sure we can make it to 2021."
Heading up the CRA
In early May, Jeff Roberts was appointed executive director of the California Rental Association following the tragic and unexpected death of long-time executive director Dale Blackwell.
Roberts has been involved with the CRA for quite some time, and joined the board in 2010. "We used to do a monthly territory meeting, or yard party as we called them," he says with a laugh. "We'd fill a skid steer loader bucket full of beer and set up a barbeque and all of the local independents would show up."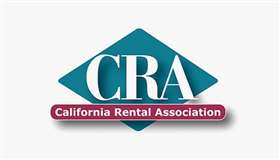 Over the course of the last decade, Roberts has volunteered for a number of CRA committees and actions. In his new position, he plans to continue the legacy that Dale Blackwell put in place while also expanding the Rental Rally tradeshow.
"We want to grow and maintain," he says. "We want to continue our golf tournaments, territory meetings, board meetings and the Rental Rally tradeshow."
The CRA is also focusing on attracting the younger generation, and the group has created the California Young Rental Professionals. At the Rental Rally tradeshow earlier this year, the CRA expected maybe 10 or 15 to join the group for a kick-off breakfast – they had more than 40.
"We're really excited about this because it's promising," he says. "We want the Young Rental Professionals group to maintain what we've been doing and what Dale left for us, but to also move forward."