INTERVIEW: MORRIS SITE MACHINERY: Sensing opportunity
Phil Winnington, international business director, Morris Site Machinery.
Innovation is a word used on a daily basis in the construction and rental industry, and is the magic ingredient to a company's success. For UK-based Morris Site Machinery – a manufacturer of on-site equipment such a lighting towers – precisely the same applies.
The company began producing lighting towers some 27 years ago and, until 2010, had just two products of its type to its name. However, the past seven years have proved fruitful in that market, and it now boasts in excess of 25 different models, when including product variations.
New to 2017, however, comes an innovation fitting to the modern technological world the industry now operates in – a build-it-yourself App. Named Design my Light, the App allows customers to view a basic lighting tower, and add their own features to tailor their specific needs.
The App constitutes a major step forward in the company's offerings, according to its international business director, Phil Winnington. "We're always looking for ways to innovate, and with the introduction of several new products over the last seven years, we felt we needed to look at something a little bit different, which mirrored the current world we live in," he said.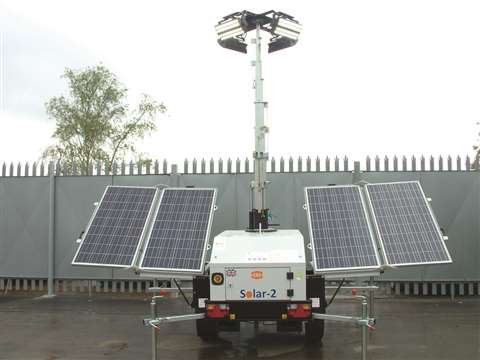 "We get rental companies asking for specific features, and each of our customers want something slightly different, so the App means that we can offer all types of products, and produce them to order. We obviously offer standard Morris features, so it's simple enough for us to create, but means we're giving our customers exactly what they want."
The App was launched at the Executive Hire Show in the UK, earlier this year, and Mr Winnington said it had had a good response so far.
Latest and greatest
Speaking of innovation, the company also launched its latest and greatest lighting tower product at the UK event in February – the TL90 Ultimate. Known under its SMC brand name, the model is said to provide a 50% increase in fuel capacity and run time, compared to its predecessor model – the SMC TL 90.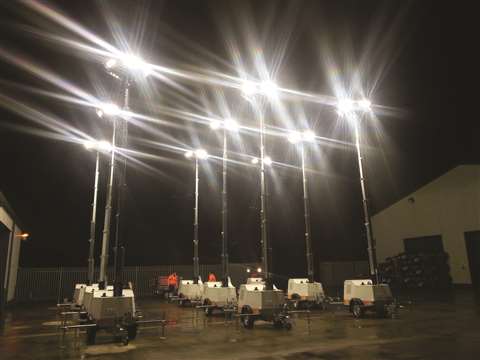 Morris Site Machinery's TL90 LED product.
Mr Winnington said the Ultimate version of the TL90 was a year-year, on-going product, which shared similarities to the company's very first lighting tower – the TL35. He said this winter would be the first time the model would be rolled out in mass onto construction and event sites.
While based in the UK, Morris operates globally, and the company has recently set its sights on concurring in North America. "There are ambitions to get into the market," said the company's international business director. "I went to The Rental Show in February to try and appreciate the market, rather than us just turning up with a set of tools and not understanding what it's all about. It's at a lower end in terms of product specification, but it's one we're interested in."
Morris also operates east of the UK, with Australia proving a key market. In fact, Mr Winnington said that over 60% of its overseas sales went to Australia, while Dubai was at the top of its fast-growing list.
Innovation is more than just product development, its company expansion, in all forms. Last year, the company began collaboration with Eurogate, which now represent Morris' SMC Light and Power brands in France, Benelux, Germany, Switzerland, Austria, Poland and Norway. The International Rental Exhibition (IRE), organised by IRN and the European Rental Association, was the first time the companies came together in the public domain, in order to promote the SMC brand.
In light of this, Mr Winnington said, "it's a long-term process, but it's one that we're excited about. Both Morris and Pieter Jansen of Eurogate share the same philosophy, and we believe it will be a success.
"It all came about post-Brexit. The chairman of Morris came to me and said we had a two-year opportunity, in order to take advantage of the political outcome. I spoke to IRN and about European companies, and Eurogate was recommended to us. The funny thing is, Pieter and I realised that we'd known each other from years before, through business, so there was an instant connection there, as if we knew each other very well."
He added, "IRE was the first show we did together, and it went well, but it'll take time to develop, like all good things."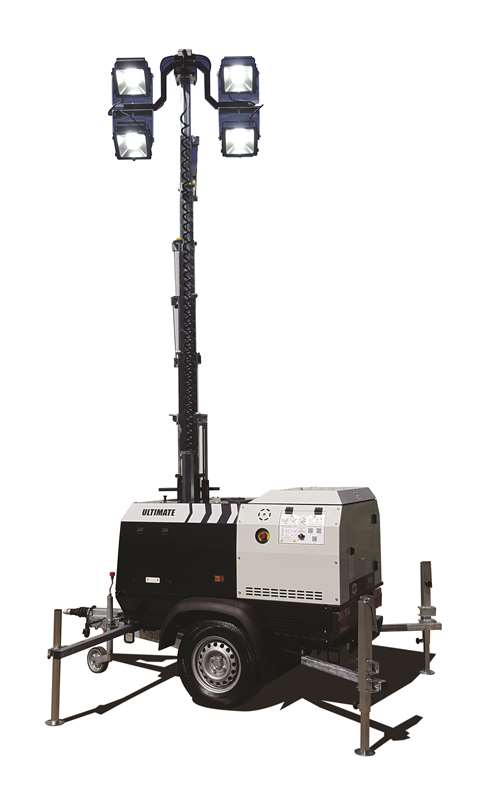 The company's most recent innovation – the TL90 Ultimate.
Positive thoughts
The UK's decision to leave the European Union was made some 12 month ago now, giving Brit's a chance to digest the reality, and Morris believes it is an opportunity, not a hindrance. "What has happened has happened, and we must embrace it," said Mr Winnington. "It's a chance for UK companies to stand out in Europe now, given its independence, and it certainly presented us with the opportunity of a collaboration with Eurogate, in order to expand even more so."
Morris collaborates with other companies, too, such as Western Global, which provides the company with fuel storage tanks, should its customers require. Such collaboration means the company does not have to create entire new sectors within its own ranks, and means it can leave certain innovations to the experts.
Morris already has its own vision and expertise in-house, and has enjoyed an exciting start to 2017. New innovation and collaboration, as well as new target markets, has given the company fresh vision for the coming years – one which rental companies will likely see the benefits of, should Morris prove successful.