Interview: Riwal UK
By Thomas Allen19 September 2019
Now in its 51st year, Riwal has ambitious plans to grow, with €100 million earmarked for capital expenditure in 2019 – 75% of which will be on fleet expansion.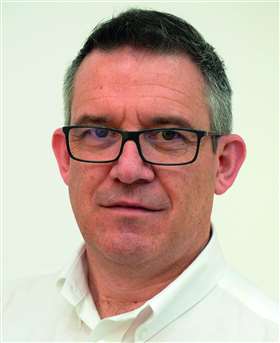 In line with these plans, the Netherlands-based company has recently increased its presence across Europe by opening four new depots – in France, the Netherlands, Croatia and the UK – with the intention to offer a faster response time to its customers. Riwal now has 75 depots in 16 countries, with a fleet of almost 19,000 units.
Speaking with IRN about the new UK depot at Hemel Hempstead to the north of London, Mick Ledden, who has been in the industry for 25 years, previously working at Lavendon and Axis Fleet Management, and now serving as Riwal UK Country Manager, says, "What we're doing here is trying to introduce a sustainable business into the UK.
"You know, with all of the headwinds that we have politically and economically, we still have a sustainable business plan to plant world-class depots that have a sustainable impact on the area that they're in."
New facility
With this new London North facility, in which £650,000 has been invested, Riwal now has four depots in the UK, including a London South depot in Kent, a Midlands depot in Wellingborough, and a North West depot in Wigan. The company is closing its Bracknell site.
Ledden adds, "Over the next five years, we're going to be planting, strategically, new locations subject to the economic conditions of the market in the UK."
When asked about the viability of such a large, high-specification facility, given the competitive environment in which rental rates are under pressure and other rental companies are operating out of locations where the overheads are lower, Ledden emphasises the importance of having fewer depots of a higher standard rather than more depots of a lower standard.
"Multiple locations dotted around the UK are very difficult to sustain, so what we want are world-class hub sites. And this specific strategic location, for it to support London and the main corridors, the arterial roads north, I don't think it could be better placed," he says.
Ledden adds, "We can be in London within an hour, if you leave at the right time. We can be in Milton Keynes within an hour; we can be in Birmingham in two hours. So there are some economies of scale."
Having fewer, larger sites also helps Riwal to service bigger projects. With 1,951m2 of internal space and 1,765m2 of external space, the new London North depot has the capacity to house 750 machines, including some very big pieces of kit; "The large booms – 1350 and above – we run the largest fleet in the UK. Those super booms, those ultra-booms. So we'll house a lot of those here as well," Ledden says.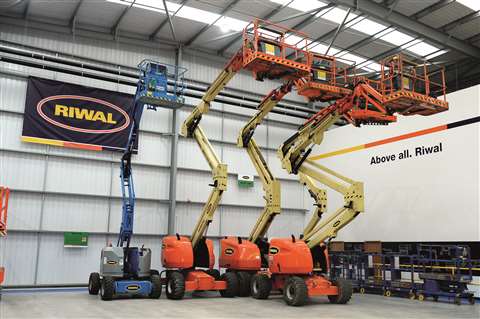 Of course, Brexit is the source of a lot of uncertainty in the UK market, but Ledden suggests people are bored of it now and just want to get on with their jobs, saying, "We know there have been economic headwinds because of it but we're just focused on trying to make our business resilient. One of the great things that Riwal has is a very open, fluid fleet."
This means that if any machinery becomes redundant in the UK, it can quite easily be shipped elsewhere, to regions where demand is higher, such as on projects in India or Kazakhstan – although that of course comes with transportation costs.
Environmental sustainability
When Riwal speaks of sustainability, it is referring not only to financial but also environmental sustainability. For this reason, the new London North depot has an array of energy and resource saving features, such as roof-top solar panels for pre-heating water, rainwater harvesting to reuse grey water, and high-quality insulation to minimise energy loss.
"We're trying to offer, in the supply chain of some of our largest customers, some level of real sustainability that we can measure. And that's really the view of Riwal going forwards: to try and connect with what our customers are trying to do for corporate social responsibility," says Ledden.
The London North depot is well-positioned to serve the growing demand for hybrid and electric solutions that are required in London's ultra-low emission zone (ULEZ).
Ledden says, "We expect – because a lot of our work will be servicing London – that there will be a move towards hybrid and electric."
He adds, "One of the things that we've found in the new ULEZ region in London, it's really important that we offer to customers some kind of connection with sustainability at source."
For this reason, Riwal is in support of the shift towards electrification; "One of the green energy objectives that we have is to try to convert traditional diesel machines into purely electrical machines."
Ledden explains, "On the back of a boom there's a counterweight that keeps the chassis steady when you're up in the air. That counterweight is normally cast iron. So we've taken the cast iron counterweight and replaced it with one that's hollow and we're filling it with lithium-ion batteries to act as a counterweight, taking out the diesel engine, fitting an inverter, and providing electric machines where traditionally they would be diesel. So we're the only company in the world that runs a 43m electric boom, and that's been done in-house, but that's been underwritten by JLG."
This is something that Riwal is increasingly doing, in accord with the manufacturers: taking standard factory equipment and modifying it for specific sectors, such as wind farming and aviation.
"We're very much about taking something and making it niche and trying to specialise. So we want to be in construction because we need to be in construction, and we also want to carve out a significant amount of our business going forwards in specialist sectors," Ledden says.
When asked if this is an issue for the OEMs because it could preclude them from developing their machines in the same way that Riwal is, Ledden suggests rental companies can be much quicker to respond and innovate than OEMs; "Eventually the OEMs will guarantee what they need to do. At the moment, some of the things that we're doing might make a conversation at a board meeting but it won't become a strategic imperative for them, until they see a clear market. What we need to be willing to do is be so agile that by the time they want to do what we do, we need to be moving into something else."
In this way, the OEMs can learn from observing the rental companies' innovations and gauge market demand for particular developments. An added benefit is that rental companies can give OEMs greater proximity to end users, according to Ledden.
Virtual reality
Sustainable practices are also being facilitated by new digital technologies. Virtual reality (VR) simulators now make it possible for safety training – such as IPAF's license for PAL Plus – to be carried out in a very small area; "Whereas you needed at least an acre to do it before, you can now do it in the size of a phone box," says Ledden.
Riwal has invested in simulators from Serious Labs and is starting to install them in vans that can be driven directly to customers.
Ledden says, "Riwal has taken five VR units and they're now deployed across Europe and Asia. And most recently, our Dutch organisation has put the unit in a solar powered van – it's a hybrid plug-in but it's got solar panels on the roof – and it's basically a walk-in training centre you can take to a jobsite."
Riwal UK is developing a similar solution for the ULEZ in London and expects it to become operational in the fourth quarter of 2019. Bringing the VR training van directly to a jobsite eliminates the need for workers to travel off site, saving on carbon emissions and the workers' time.
With its latest developments, Riwal is demonstrating how environmental sustainability can be reconciled with financial sustainability, and productivity gains can be made in the process.
Team players
As well as developing its depot network, Riwal UK is strengthening its rental and sales team.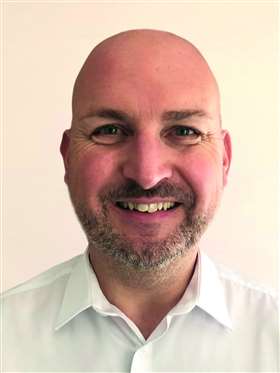 In recent months, the company has announced the appointment of Lee Rigby as its UK Commercial Manager, and Marc Johnson as its UK Technical Manager.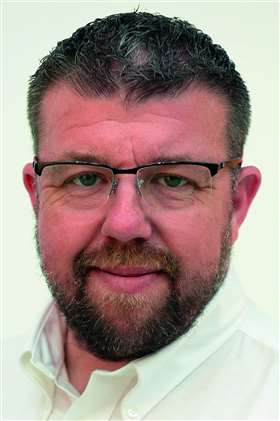 Rigby has nearly 20 years' experience working for companies in the equipment and powered access sector up to director level. His previous roles include UK sales director special vehicles, for Nationwide Platforms, UK head of sales at Loxam, and sales director at Speedy Services.
Ledden says, "Lee will lead our commercial team and work with me to plan and deliver the future growth of the business."
Meanwhile, Johnson will be responsible for all issues relating to the quality and technical specification of the company's equipment at a time when it is rapidly expanding its rental fleet and sales offer.
He has been involved in powered access rental, sales and operations management for more than 20 years, and spent the last 10 years at Nationwide Platforms, now owned by Loxam, latterly as its national technical director.
Ledden says, "His experience, expertise and leadership qualities will be pivotal to our plans to expand our services while providing customers with the most technically-capable powered access solutions on the market."