Interview: Tools for hire
By Murray Pollok09 August 2019
Tool hire is a rental model that is synonymous with the UK, and companies like HSS and Speedy Hire in particular. It has also taken root in other parts of the world – you could argue that Boels Rental has tool hire in its DNA, likewise Kiloutou in France – but it remains a specialist business that is not widely accepted in every market.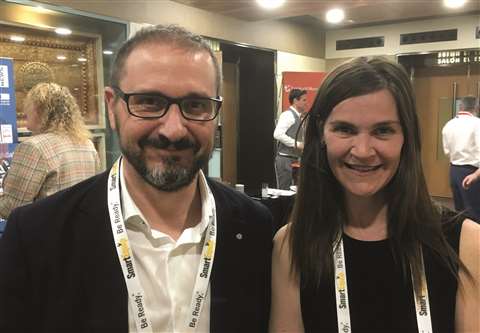 Spain, for example, does not have a tool hire history, despite some HSS franchise operations a number of years ago. Now, however, a small business – Madrid-based ToolQuick – is trying to change that.
Founded in 2009 by Jose Luis Aliaga, a former Euroloc and GAM manager, ToolQuick operates from 25 locations across Spain, with two further openings in Madrid and Alicante planned before the end of 2019. It has nine locations in both Madrid and Barcelona, and sites in Valencia, Malaga and Seville.
The business is backed by Stiria Capital – the majority owner – a private equity company also based in Madrid. Stiria is run by the family that created Euroloc, a major Spanish rental business that was eventually sold to become part of Hune (which itself was acquired by Loxam in 2017).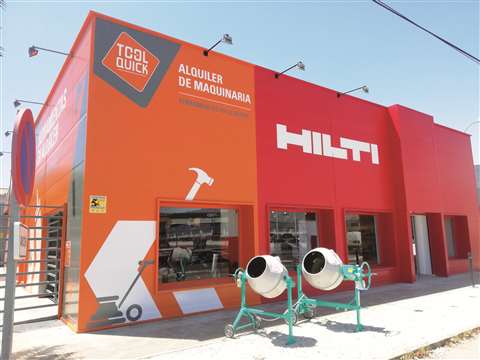 Aliaga, talking to IRN in Madrid, explains that ToolQuick has tried a number of partnerships and strategies to expand its tool hire concept in Spain. Between 2009 and 2013 it tried 'in-store' rental locations in builders merchant chains Brico and then Leroy Merlin, but both faltered during the severe post-crash recession.
Much more successful has been a link-up with Saint Gobain and its Spanish network of La Plataforma de la Construcción stores. "These have been perfect for us", says Aliaga, because of their focus on professional builders and tradespeople, rather than the private consumer market; "Now we have 16 stores with La Plataforma."
In addition, it has forged a partnership with Hilti, starting in 2018, and now has three rental locations within Hilti stores, the latest of which just opened in June. Six of ToolQuick's locations are stand-alone.
The company's focus
Aliaga says that the focus is on tools and compact machines, with the upper size of machines being 1 tonne mini excavators and Brokk demolition robots. Demolition has become a good market for the business, with breakers being offered alongside the robots. It is also investing in zero emission equipment, including Wacker Neuson machines, which are suitable for working in Madrid and other urban centres.
He says that rental of small tools and equipment is not well-established in Spain, but awareness is growing. This is in part because of ToolQuick, but it is not alone. Kiloutou has a number of locations in Spain offering small tool rental, and Loxam's business in Spain, Loxam Hune, launched its first Loxam City store in Madrid in January this year.
The business is growing fast. Beatriz Pérez Fuentes of Stiria Capital says it has been expanding revenues by 30% every year. That said, it remains a modestly sized business; "We are smaller than the traditional rental machinery sector," says Fuentes, "In 2019 our budget will be revenues of €4 million and with a 30% EBITDA margin."
For Aliaga, the focus is on continuing to grow the business and increase the awareness of tool hire as an option. The plan is to open as many as five new locations each year; "I want to have fifty locations in Spain within five years," he says, and a move into Portugal is also a prospect for the coming years.
ToolQuick has the benefit of a much healthier economy and construction sector in Spain than when it started in 2009, and its 'in-store' partners – Hilti and Saint Gobain – are influential and strong. Its progress will no doubt be watched closely by its competitors.