Into high gear: SCRA news June 2020
By Alex Dahm and Mike Chalmers22 September 2020
Upon returning from the ConExpo construction show in March, SC&RA staff quickly began implementing a contingency plan as the country started shutting down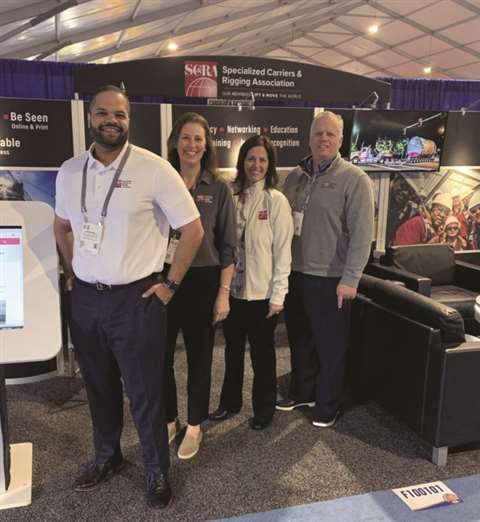 On their return from the ConExpo construction show in March, SC&RA staff quickly began implementing a contingency plan as the country started shutting down.
With the cancellation of the Annual Conference, the Association shifted to getting all relevant information specific to the industry out to members in a timely, consistent manner. Particularly noteworthy, as Covid-19 brought the USA and the world to a standstill early on, SC&RA worked diligently behind the scenes to have the specialized transportation, crane and rigging sector(s) designated as essential businesses on the national level.
In addition to daily, sometimes hourly, updates to members, Association staff also quickly established a Covid-19 Crisis Command Center – accessible through the website. "If something urgent happens, we'll notify members by e-mail, but our first line of education and awareness is our website," said Beth O'Quinn, SC&RA senior vice president, crane and rigging.
Another SC&RA advocacy effort proved successful in May when FMCSA published the final rule on changes to hours-of-service (HOS) regulations. The changes reflected the sentiments of SC&RA both in formal comments submitted last fall and a private meeting between SC&RA leadership and acting administrator Jim Mullen in February.
Specifically, the final rule:
* Allows more flexibility for the 30-minute rest break rule by requiring a break after eight hours of consecutive driving and allowing the break to be satisfied by a driver using "on-duty, not driving" status, rather than "off-duty" status.
* Modifies the split sleeper berth exception to allow drivers to divide their required 10 hours off duty into two periods: an 8-2 split or a 7-3 split. Neither period would count against the driver's 14-hour driving window.
* Modifies the adverse driving conditions exception by extending by two hours the maximum window during which driving is permitted.
* Changes the short haul exception available to certain drivers by lengthening the drivers' maximum on-duty period from 12 to 14 hours and extending the distance limit within which the driver may operate from 100 air miles to 150 air miles.
"We're in regular communication with FMCSA, the department of labour, OSHA and other national organisations to best position members for optimal operations," emphasised Steven Todd, SC&RA vice president, Transportation.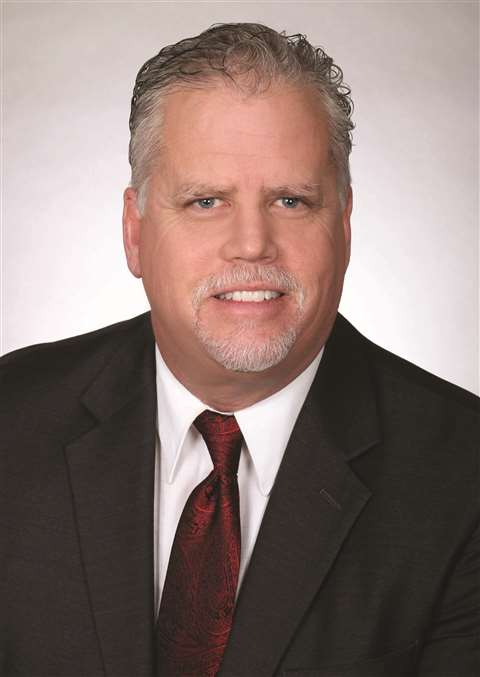 Transportation update
"Early on, we took the initiative to be a resource for anything and everything related to state and province permit office change of procedures," explained Todd. "We also became a bit of a gauge for measuring, at least nationally, how our transportation industry was doing in general. We became a reliable resource for OSHA updates, as well. As for our work on harmonisation and-or UPT2021 automation issues, many of the states we'd typically travel to for onsite meetings have been in scramble mode – so we've had to back off of those issues. However, that has given us an early start on our UPT2021 advocacy planning."
Todd also indicated that SC&RA belongs to a working group which includes AASHTO, CVSA, the National Pilot Car Association and the North American Pilot Vehicle Safety Alliance. "We all came together last year and developed eleven recommendations – many of which related to pilot cars in general – and the most important of which advocates for some semblance of pilot car certification in all fifty states and every province."
Bridge hits has also garnered attention lately, said Todd. "We currently have a seat at the table with the states, and we've discovered and demonstrated to all fifty states that they really don't do a very good job of collecting [bridge-hit] data. So, we're advocating for more data and better measures in place to collect it. Ultimately, we want to be part of the solution."
Todd pointed out that SC&RA is also working with Kansas on a solution to the state's new policy (introduced in January) whereby pilot car operators are required to write up a report that Kansas DOT may request following an alleged incident. "We understand KDOT's intent," he acknowledged. "They don't want to get left holding the bag on various incidents, but we believe it's problematic to ask pilot operators to report alleged abuses by the same company they're working for. At some point soon, we hope to convene in Kansas and work together to solve this issue."
Meeting the needs of SC&RA members has also taken shape for Todd by way of the Association's new Learning Management System (LMS) – available via the website. "We're hopeful that all members will explore our free webinar archive and consider training for key staff," he stressed.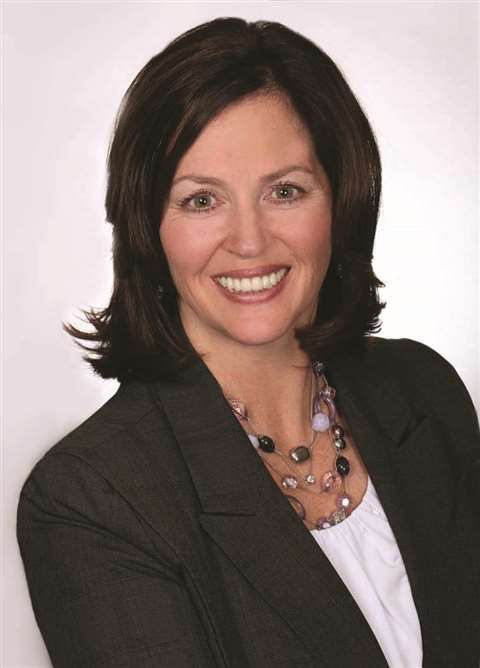 Crane and rigging update
O'Quinn echoed Todd's enthusiasm for the new system and added, "Truck Crane and All-Terrain Crane Boom Dolly Best Practices will be a new course within the LMS, which is slated for release later this year."
On the state side, O'Quinn has been working with South Carolina. "We received notification in January that cranes are being subject to a new ad valorem fee in South Carolina that taxes companies moving interstate at an exorbitant rate," she pointed out. "We immediately reached out to Rick Todd, CEO at the South Carolina Trucking Association, and shared our concerns regarding the impact on the crane industry. Our organisations are working together on the issue and are hopeful for a favourable outcome for industry."
In 2019 OSHA announced consideration for a tree care operations standard. O'Quinn stated, "The proposed standard will cover the use of cranes in these operations. Our opinion is that a crane is a crane, regardless of the industry it's operating in, and the same training, certification and personnel responsibility requirements contained within OSHA's Cranes and Derricks in Construction standard, as well as those included in the ANSI B30 standards, should be considered for inclusion. This would provide harmonisation across industries for crane utilisation."
O'Quinn also explained that the Association participated in two stakeholder meetings with the Washington State Department of Labor and Industries earlier this year – as they opened the standard for revision and industry input. "Our goal is to ensure any changes made to their standard mirror both federal and industry standards," she said. "We also addressed the required proof-load testing for cranes – along with crane manufacturers' support. SC&RA is pushing for a discontinuation of the practice."
As a member of the International Crane Stakeholders Assembly, SC&RA is working with international industry counterparts on the development of two industry guidance documents – Mobile Crane Ground Preparation for Wind Farm Construction and Working with Mobile Cranes on Floating Vessels. The documents are designed so as not to conflict with any country's standards, laws or industry practices, and are expected for publication this year.
As for the future, SC&RA's Crane & Rigging Workshop is set for 16 to 18 September, with registration opening 8 June. "Because of Covid-19-related travel restrictions and concerns, the Association will hold its first-ever virtual Crane & Rigging Workshop," O'Quinn explained.
The virtual event will include educational programming and live Q&A sessions, as well as a virtual exhibit centre. "SC&RA has been serving the industry for seventy-two years and we're not going to let the current situation stop us from offering our members a way to learn and engage during this challenging time."
For more information, see: www.scranet.org