IPAF forecasts 10% decline in US AWP rental revenues
By Lindsey Anderson03 March 2009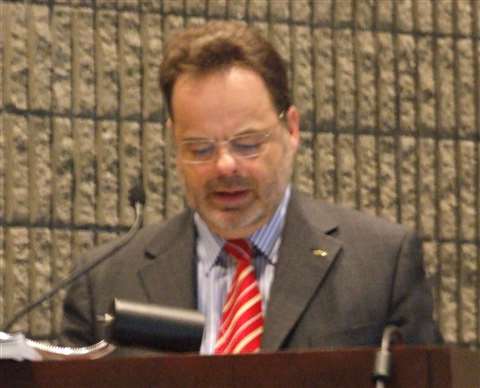 The International Powered Access Federation (IPAF) released a report highlighting the state of the US access rental industry at The Rental Show on March 3 in Atlanta. The report concluded that while aerial work platform (AWP) revenues reached $8.8 billion in 2007, they fell nearly three percent to $8.5 billion in 2008 and will continue to decline through 2009.
Tim Whiteman, IPAF managing director, said there is still room for growth in the access industry, but that the IPAF US Powered Access Rental Report expects rental revenue in the US to fall to $7.7 billion in '09; a decrease of almost 10 percent.
According to the report, which has been caried out in cooperation with the American Rental Associaton and its consultant, IHS Global Insight, the US recession could end by 2009, but that doesn't necessarily dictate an immediate market rebound. "We do expect to see a turnaround by 2011," Whiteman said. "Markets will stabilize in 2010 and grow after that."
Whiteman said over the course of 10 years there had been tremendous growth of AWP use in the US. From 1997 to 2007, there was a compound average growth rate of 17.2 percent in AWP rental revenues, the result both of developments in products and technology and of people finding new ways to use AWPs in their businesses.
The report found that despite the decrease of AWP rental revenues, utilization levels will remain steady. The overall AWP rental fleet in the US is young, Whiteman said, stating the average age of a piece of AWP equipment is three years.
"There are more than 32,000 direct employees in the US whose jobs are linked to AWP rental revenue," Whiteman said. "AWP business will be one of the first sectors to rebound."
The full 33-page report can be purchased from IPAF here http://www.ipaf.org/en/resources/news/article/ipaf-and-era-rental-reports-special-offer-for-ipaf-members/