IPAF holds first-ever US conference
By Lindsey Anderson04 November 2011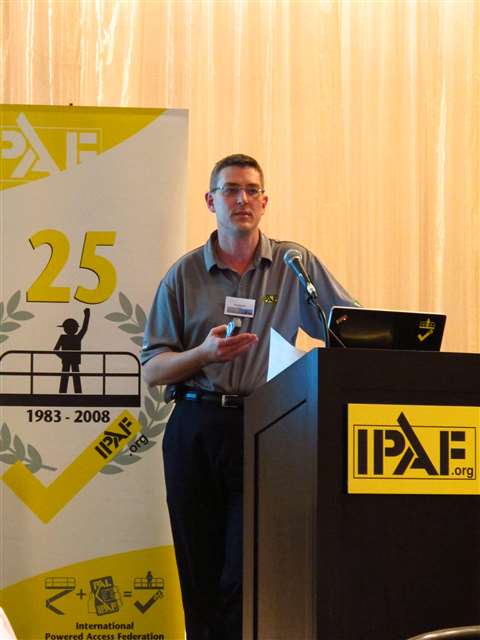 The International Powered Access Federation (IPAF) held its first-ever convention in the US on Nov. 1-2, 2011 in Chicago. The two-day event, themed "Recognition and Avoidance of Hazards," featured talks by Skyjack's president Brad Boehler, RSC Equipment Rental's Kevin Groman, representatives from local and federal US Occupational and Safety Health Administration (OSHA), IPAF delegates and Access Lift & Handlers' editor Lindsey Anderson, amongst others.
The informative, educational conference touched on safety and training topics with sessions such as, "OSHA and aerial lift training accidents," "Employer responsibilities for training, inspection, safe use and monitoring" and "Planning for AWP use - risk assessment and method statement."
About 80 delegates attended the two-day event, which Tim Whiteman, CEO of IPAF, said he hopes to hold annually.
For more on the conference, see upcoming issues of ALH.