IPAF passes on-site audit
By Lindsey Anderson08 August 2011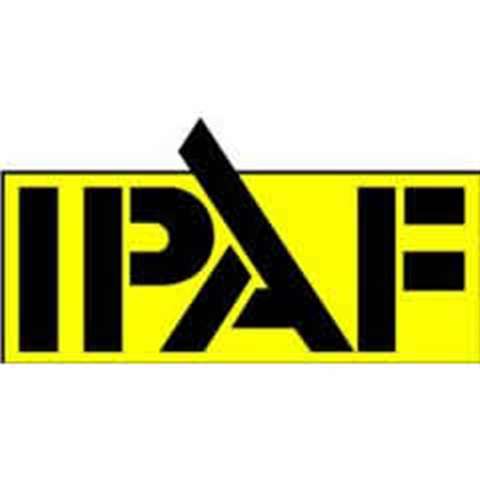 Following an on-site audit of the International Powered Access Federation's (IPAF) training program at HSS, an IPAF-approved training center in the United Kingdom, it was confirmed that no non-conformities were found in the program and that IPAF continues to comply with ISO 1887:2004 mobile elevating work platforms - operator (Driver) training. The American Work Platform Training (AWPT) program for North America meets all ANSI standards and OSH requirements and is based on IPAF's program.
At the July on-site audit, an auditor from the international certification organization TÜV visited IPAF-approved training center HSS and observed an operator course for the MEWP categories 3a and 3b that was conducted by IPAF-certified instructor Harold Harrison.
"The conformity to all the requirements of ISO 18878 was completely affirmed," stated audit team leader Paul Latham from TÜV in the audit report. "Implementation of the standard's requirements is plausible and suitable and could be reliably ascertained during the audit."
The audit report highlighted positive aspects such as IPAF's continued development of the training program, operations manual and instructors through involvement and feedback with technical committees, manufacturers, associations and members; IPAF's certification as ISO 9001:2008 compliant; its strong surveillance system; clear customer focus with full compliance to applicable regulations; and team approach to improvements involving training centres and customers.
"A TÜV auditor has actually observed a training course being conducted on-site," said IPAF chief executive officer Tim Whiteman. "This is our customers' guarantee of quality-our voluntary submission to on-site audit by TÜV is unique and goes far beyond a check of paperwork held in our head office. The confirmation of compliance with ISO 18878 is an endorsement of our accredited training centers and our own internal auditing and quality control-together these deliver the best available training."
Following the successful completion of an IPAF or AWPT program, the student is awarded a PAL Card (Powered Access Licensed-Registration) which identifies the student and notes the type(s) of aerial work platforms on which they have been trained. The PAL Card is recognized in many countries throughout the world as proof that the platform operator has been trained in the safe and proper use of a specific type of aerial device. More than 85,000 PAL Cards are issued annually through a worldwide network of more than 450 IPAF-approved training centers.