IRC speakers line-up takes shape
The line-up of speakers for this year's International Rental Conference (IRC) is shaping up.
The event will be held in Shanghai, China, on 23 November, 2020, the day before Asia's largest construction exhibition Bauma China. It is organised by International Rental News (IRN).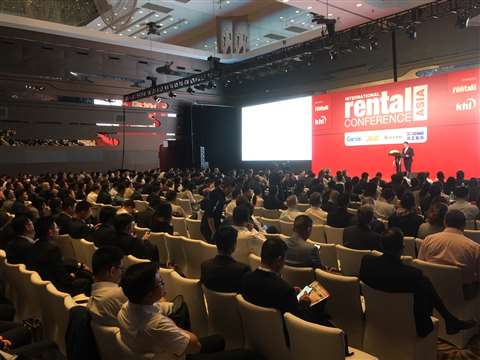 At the eighth edition of IRC, a number of leading international speakers will share their expertise on a range of equipment rental sectors, from aerial platforms and earthmoving machines to on-site equipment and tools.
The keynote presentation will be given by Stéphane Hénon, Group Managing Director, Loxam.
Hénon is a senior figure in Europe's rental sector. He has worked at Loxam for 19 years and joined the senior management team in 2011, becoming the group's Managing Director in June 2012.
During his tenure as Managing Director Loxam has continued and accelerated its growth trajectory, acquiring Lavendon Group in 2017 and Ramirent last year.
Other speakers include Graziano Cassinelli, Director of LiuGong's new Global Rental and Used Equipment Business; Peter Douglas, IPAF's new CEO and Managing Director; Ken McDougall, the new President of Skyjack; Tim Nuttall, Managing Director of Access Hire in Australia; and Peter Schrader, Managing Director of Zeppelin Rental in Germany.
More speakers will be announced shortly. Further information about IRC 2020 can be found at www.khl-irc.com
The presentations will be translated simultaneously into English and Chinese.