IRN March 2018 podcast
By Joe Malone14 March 2018
Listen to the IRN March 2018 podcast, presented by the editor, Joe Malone.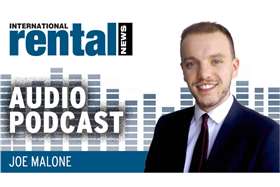 Topics of discussion include: Colleau's Kiloutou CEO appointment; Rental boom expected in the US; H&E acquisition of $69m Rental Inc; Ashtead's rocketing revenues; Zeppelin's green light; Herc Rentals 'on the right track'; and much more.
Simply click on the image to listen.