IRN100 Extended Edition 2019 list
By Thomas Allen24 January 2019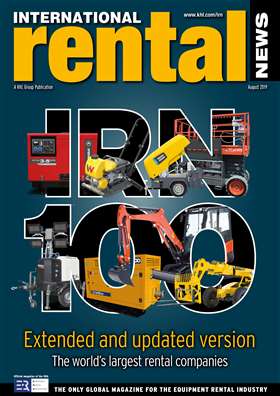 Every year, IRN produces a league table of the top 100 rental companies in the world, based on their revenues from the previous year (in this case, 2018), and the 2019 list makes for intriguing reading.
The extended version includes comment on individual companies and further graphical analysis.
There are no major surprises this time; United Rentals takes top spot and Ashtead Group comes in second. Both companies are far ahead of their rivals, and United Rentals is in no danger of losing its place at the top of the table. I won't reveal too much more, so go and have a look for yourselves.
One new element to this year's IRN100, though, is a list of the top forklift rental fleets across the globe. In 2018, IRN produced its first feature on industrial forklifts, and in 2019 it conducted research into rental fleets. We hope to expand this feature and provide more information in the future.
Click here to download the IRN100 Extended Edition
Supporting documents
Click links below to download and view individual files.