Irving adds Groves
By Leila Steed10 December 2019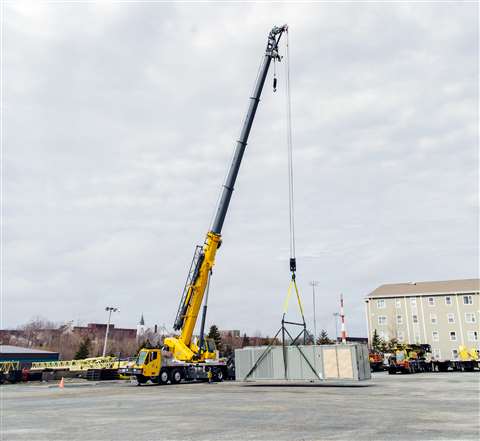 Canada-based construction and heavy lifting firm Irving Equipment has added two Manitowoc cranes to its fleet.
The company acquired a 250 tonne GMK5250L all terrain crane, featuring a 70 metre (230 foot) boom, and a 100 tonne TMS9000-2 Grove truck mounted crane from dealer Shawmut Equipment.
Victor Murty, operations manager at Irving, said, "We are now better equipped to provide the best lifting solution for our clients. Now we have even more lifting options. This will help us compete for and win jobs we couldn't have previously."
The company, which currently has an equipment fleet comprised of around 60% Manitowoc cranes, said the new models would allow it to provide two-hook operations.
The TMS9000-2, which features a counterweight removal system and a multiple bi-fold swingaway, has a six section 11.2 to 51.6 metre (36 to 169 feet) Megaform boom
"The TMS9000-2 has an automatic truck transmission, which enables us to report about its fuel usage in comparison with our other machines," Murty said. "The GMK5250L is a one-engine crane and employs the MaxBase multiple position outrigger system. With one engine we cut down on maintenance, and the MaxBase technology enables us to better position the crane around job sites."