Isoli appoints Oman distributor
By Joe Malone20 June 2018
Isoli, the Italian truck mounted lift manufacturer, has appointed Teejan Equipment as its new partner for the Oman market, the company has confirmed.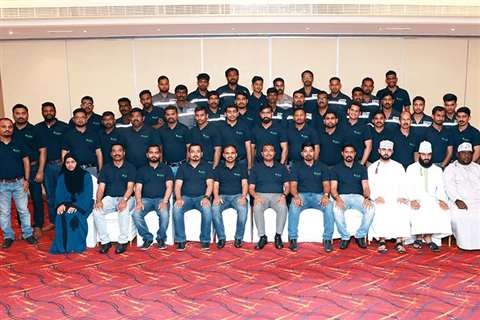 The Isoli range includes articulated and telescopic models of AWPs, which offer working heights from nine to 36m. Teejan will be responsible for all sales, services and warranty for Isoli vehicle mounts in the Oman markets.
Arun PM, sales director for Teejan, said, "We are delighted to have reached this agreement with Isoli. It allows us to provide our customers with a range of high quality, high performance truck mounted platforms which are now highly demand here in Oman."
Meanwhile, Giorgio Caberlotto, regional sales manager of Isoli, added, "We know Teejan as a serious and reliable company. It is well positioned to provide sales, services and support through its network.
"Isoli is firmly established now across the world as a well-respected supplier of vehicle mounted platforms, recovery units and military vehicles and we believe that the partnership with Teejan can create a trustable and successful brand in Oman."