Italcementi to appeal fine
By Sandy Guthrie09 August 2017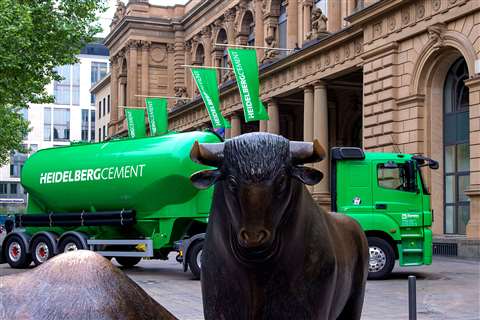 A fine of €84 million resulting from an antitrust investigation is to be appealed by Italcementi, HeidelbergCement's Italian subsidiary.
Meanwhile, HeidelbergCement said the purchase of Italcementi had strengthened sales volumes and revenue in its second quarter results.
The Italian Competition Authority has issued the fine as a result of an antitrust investigation which related mainly to alleged market co-ordination in the Italian grey cement markets, including concerted price increases.
The alleged infringements relate to the period from June 2011 to January 2016, before Italcementi belonged to HeidelbergCement Group. Final approval for the takeover came in June 2016.
HeidelbergCement said it had "precautionary informed" the former controlling shareholder of Italcementi, as the Share Purchase Agreement included customary protection against such risks.
While it said it had taken note of the decision, Italcementi also said it would lodge an appeal against the authority's decision and the relevant fine, as it believed that the authority's alleged charges were unfounded both in fact and in law. Italcementi added that it was firmly convinced that it had acted in full compliance with antitrust legislation.
Consolidation
In HeidelbergCement's second quarter results, the sales volumes of its building materials were said to have risen substantially as a result of the consolidation of Italcementi.
It said that taking into account Italcementi's deliveries in the same period of the previous year, sales volumes had declined slightly. It added that growth in sales volumes had been impaired by fewer working days because of Easter and the end of Ramadan, as well as rainy weather, especially in the South, Northeast and Midwest of the US.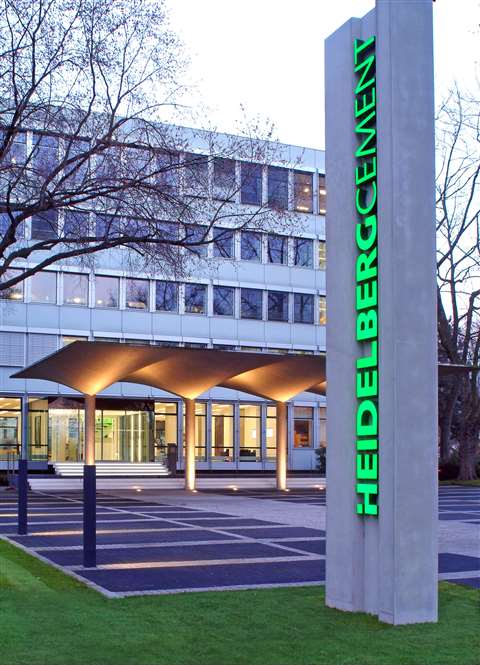 The group's cement and clinker sales volumes increased by 47% to 32.8 million tonnes, against 22.3 million tonnes a year earlier, as a result of the acquisition. Again taking into account Italcementi's previous figures, sales volumes declined slightly by 1%.
Deliveries of aggregates also registered an acquisition-related rise of 18% to 81.4 million tonnes, up from 69.1 million tonnes. Taking into account Italcementi's deliveries in the same period of the previous year, growth amounted to 5%. Higher sales volumes in all group areas – excluding Western and Southern Europe, and North America – and the consolidation of the Mibau Group in Northern Europe were said to have contributed to this increase.
Deliveries of ready-mixed concrete also rose as a result of the consolidation by 22%, to 12.2 million m3 compared to 10.0 million m3 a year earlier. Taking Italcementi figures into account, sales volumes fell by 6%. Asphalt sales volumes declined by 5% to 2.4 million tonnes from 2.6 million tonnes.
HeidelbergCement said that as a result of the consolidation of Italcementi, revenue and result from current operations before depreciation and amortization increased significantly.
Group revenue rose by 29% in the second quarter to €4.61 billion up from €3.58 billion. The result from current operations before depreciation and amortization was reported to have improved by 22% to €964 million, compared to €791 million a year earlier. After depreciation and amortisation, the result from current operations rose by 14% to €683 million, up from €601 million.
'Good result'
Dr Bernd Scheifele, chairman of the managing board, said, "In the light of the difficult general conditions, we achieved a good result in the second quarter.
"We were able almost to offset the effect of higher energy costs, bad weather conditions, fewer working days, and increased competition in some emerging countries. The synergies from the Italcementi acquisition are clearly visible in the results."
He added that thanks to ongoing refinancing of the company's maturities at more favourable terms, it could further improve the financial result, "and thereby make an important contribution to the further rise in our cash flow".
He said, "All in all, we have again increased the group share of profit for the period despite the challenging environment."