Italian railways major funding boost
By Neill Barston04 February 2015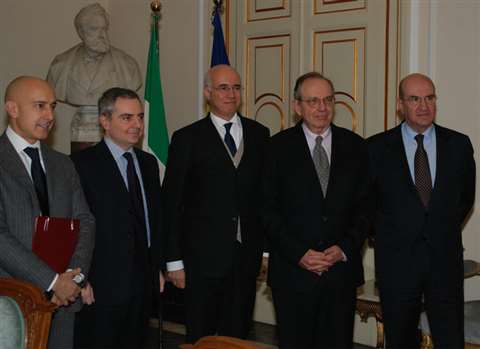 Regional railway infrastructure in Italy is set to receive a major boost with a €950 million loan from the European Investment Bank (EIB).
A finance agreement has been signed with Rete Ferroviaria Italiana (RFI) to improve rail routes in the north and south of the country.
The deal was concluded by EIB Vice-President Dario Scannapieco and the director general of the Italian Treasury Vincenzo La Via. It included an appraisal process assessing environmental controls and the overall quality of the project.
According to the EIB, a large volume of the agreed work will be carried out in the Mezzogiorno region of southern Italy.
The loan comes amid a series of rail upgrades within the country including the Salini Impregilo-led €607 million Terzo Valico Genoa-Alessandria high-speed scheme. This has been designed to provide major improvement to transport connections between the north of Italy and the rest of Europe.
Italian finance minister Pier Padoan said, "Two objectives are being pursued including improving the infrastructure and services available to the Italian people, and secondly, to kick-start a period of investment to foster economic growth and job creation.
"We will work to enable the EIB to fund projects starting with those already identified by the national task force and conveyed to the European institutions."