Jakarta's US$40 billion metro extension
By Joe Sargent11 December 2019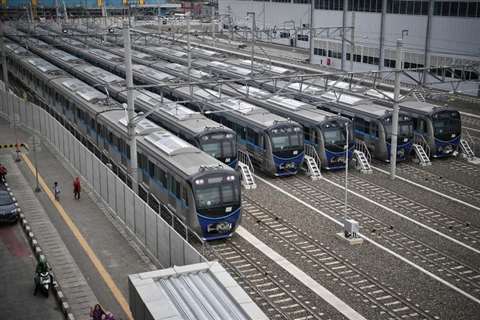 The government of Indonesia is gearing up for a US$40 billion investment to extend Jakarta's metro network.
The project is intending to add six new lines to the one previously opened earlier this year in a bid to better position the country's construction industry and reignite a rivalry between China and Japan for the contract.
The investment in the project is said to be part of Indonesian Prime Minister Joko Widodo's spending plan to create a US$7 trillion economy for the country by 2045.
In 2018, the country's economy was valued at around US$1 trillion.
In order to achieve such an increase, the Widodo administration has outlined the necessity to spend around US$455 billion on infrastructure over the next five years.
MRT Jakarta (Jakarta Mass Rapid Transport), the body that will oversee the award of contract tenders are currently seeking financiers to aid in the funding for the expansion.
William Sabandar, president director of MRT Jakarta said, "We have a target of building 230km by 2030 - that's the masterplan.
"We only have 16km right now, so the key is how we can do this in an accelerated way. We can no longer just build them one by one. The Asian Development Bank and Asian Infrastructure Investment Bank are among those that are serious and have submitted financing commitments."
Sabandar also added that the Japan International Cooperation Agency has expressed interest in the new lines.