Japan funds US$1 billion Java port
By Thomas Allen15 November 2017
A new port will be constructed by the Indonesian government using US$1 billion of funds provided by Japan.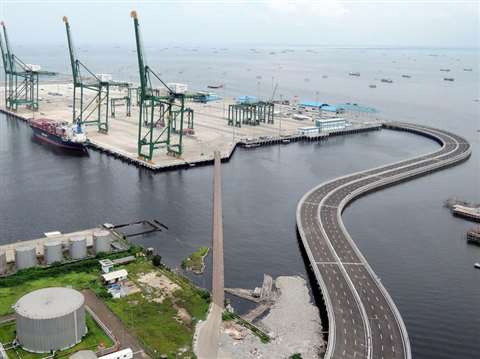 Located about 120km east of Jakarta, in the Subang Regency, West Java, Indonesia, the Port of Patimban is intended to ease the pressure on the Port of Tanjung Priok, which has been experiencing heavy traffic but cannot expand because it is hemmed in by Indonesia's capital, Jakarta.
Bay Hasani, interim director general of sea transport of the Ministry of Transportation, said, "Usually the government only builds non-commercial ports, while commercial ports are built by port business entities.
"However, because this is a strategic project, the port is built by the government."
As well as relieving some of the burden on the Port of Tanjung Priok, the new port will provide the nucleus for a special economic zone, and it will reduce the cost of logistics by bringing infrastructure closer to the manufacturing industry.
Chandra Irawan, Indonesia's director of ports, said that Japanese firms' technical ability would be useful in building the port. Due to the type of soil at the site, double casting will be required to make a strong dock, and Japan was said to have contractors that were capable of such work.
Construction is set to begin in January 2018 and will be carried out in three stages.
Stage I Phase I of construction is due to be completed by 2019, with the aim to accept the first ships in March 2019.
In the first stage, an 8km access road will also be built to connect Patimban with the Panutra national road.
Another road, 40km in length, will be built in the second stage of the project, due to begin in 2020, and there are potential plans to upgrade an existing rail line or build a new one – feasibility studies are currently being carried out.
The whole project is scheduled for completion by in 2027.