Japan's 'next generation' Alfa-X bullet train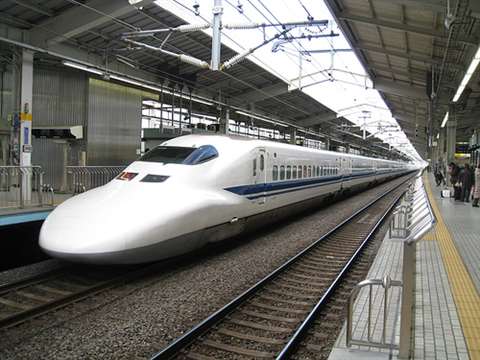 Japan has started testing on its next-generation bullet train, the Alfa-X, which will be capable of reaching speeds of 400km per hour.
The train is being built by Kawasaki Heavy Industries and Hitachi and is expected to be open for public use by 2030.
The train will have a 22m long nose at the front to reduce air resistance. It is thought that the train would commonly travel at 360km per hour.
Production of the 10-car train finished in early May at a reported cost of JPY10 billion yen (US$91 million).
Before the new train launches in 2030, Japan also plans to launch a new 'Supreme' version of its exisiting Shinkansen bullet train in time for the 2020 Tokyo Olympic Games.
The new train will travel at the same 300km per hour speeds as the country's existing bullet trains, but it will be lighter and more energy efficient.