Japanese Giants Invest In Aerials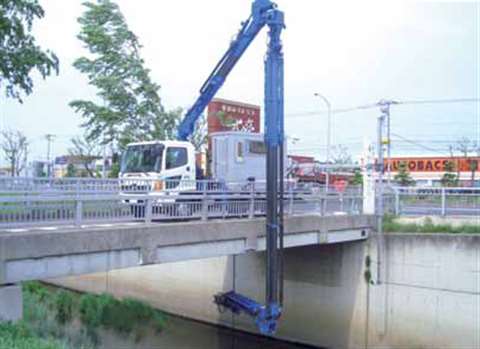 A spokesman for Nishio Rent–All, which is Japan's number–two rental player, told AI the current rental I
market is "in good condition now. Especially for equipment used for private sector construction such as aerial work platforms, scaffolds and small power tools".
At Nikken, director of corporate planning, Mr Masayoshi Seki, said Japan's rental market was undergoing a shift from public sector to private sector work, and that this was driving demand for small, electric aerial platforms in particular. As a result, half of Nikken's investment in new equipment this year will be in aerials.
The decline in public sector investment is also prompting Japan's renters to diversify their fleets. Kanamoto, another of the top–four renters, is entering the underbridge inspection market in Japan with an order for around 100 new machines developed by Furukawa Unic, the Japanese manufacturer better known for its truck cranes and small Unic crawler cranes.
Nishio Rent–All is also expecting greater rental activity in industrial maintenance; "we expect [more] rental demand in the mechanisation of various maintenance tasks inside factories and other facilities." This latter trend will see Nishio invest in more industrial–type aerial platforms.
Meanwhile, Nikken is considering starting a re–rental business in North America, possibly focusing on aerial platforms and other rental–friendly items such as generators. Nikken already has a subsidiary company in the US, Americ Corp, which procures products for its rental parent in Japan.
Nikken's Mr Seki said the company was considering several options for developing its US subsidiary, with re–rental being one of them. "We are thinking how and when we should start. It is not a clear plan, but we have started some marketing research for such a possibility. Our priority is still our domestic [Japanese] market."