Jaso to build its biggest industrial crane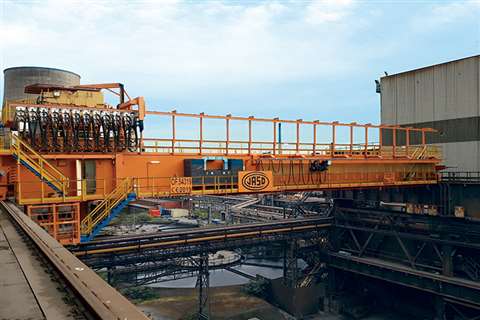 Jaso Industrial Cranes is to manufacture two cranes for the Tata Steels' Port Talbot plant in the United Kingdom – one of which, will be the biggest capacity industrial crane that Jaso has ever built.
The Spanish company was contracted to design, manufacture and install both a 41 metre long slab crane and a 500 tonne capacity EAF (electric arc furnace) charging and ladle handling crane.
Already constructed and operational at the UK steel plant, Jaso's slab crane can withstand temperatures of up to 800 degrees and comprises an open-winch double girder that can lift up to 135 tonnes. Used to handle steel slab that has come out of the furnace, the outdoor crane includes an alternative rotating movement winch and an independent control cabin, to help keep tight control over the process and steel slabs.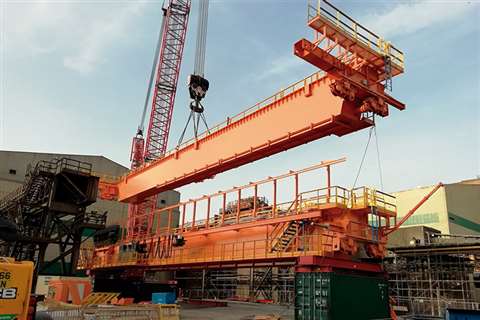 While the slab crane is already operational at the UK steel plant, which produces 5 million tonnes of molten steel a year, Jaso's biggest crane is still being manufactured.
Jaso said its 500 tonne ladle handling crane, which also has an auxiliary lifting capacity of 105 tonnes, comprises four 23 metre girders and an open-winch hoisting mechanism with two engines connected to a central planetary gearbox. The company said this would ensure that if a component stopped working, the crane would be able to move at half speed with the same FEM M8 classification.
With regard to technology, the crane includes CCTV, Ewon WiFi for management and monitoring, a vibration gauge and two interconnected air conditioning systems.
Jaso said the crane's electrical equipment includes regenerative variable-frequency drives for efficient energy use, a spare drive, temperature sensors on the engines, and an anti-collision system.
The company said that the crane's location coupled with local regulations, strict quality and safety standards and the crane's size, had made it a real challenge to manufacture.
Due to be operational in early 2020, Jaso added that the assembly of the crane would require the use of more than 40 trailers and auto cranes with up to 1000 tonnes of capacity.