Jay Kinder: 1947 - 2019
By Lindsey Anderson26 June 2019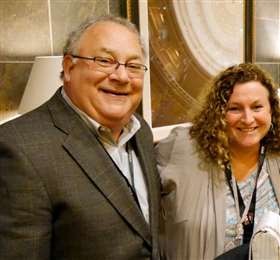 Jay Kinder, founder, CEO and president of Strong Man Safety Products, passed away on June 24 at the age of 72 surrounded by family in his home in Wayne, NJ.
Kinder was a longtime Scaffold and Access Industry Association (SAIA) member, joining the association in 1992. He served on the Board of Directors for 10 years and as chairman of the International Council for five years. He was also the recipient of the Outstanding Company Contribution Award, Unsung Hero Award, Outstanding Service Award, Spirit Award and Board of Directors Service Award.
"I am saddened of the death of a very dear friend Jay Kinder," Michael Paladino, SAIA president-elect states. "I, like so many of you, was impressed and inspired by how he handled himself as a businessman, husband, friend, and most of all, his journey with cancer. Despite his struggles with this disease, Jay remained a dominant force in the scaffolding industry and inspired so many of us with his outlook on life and living."
Kinder is survived by his wife, Elaine; his three children, Gabriel, Jeremy and Leah; and three grandchildren, Lily, Wilson and Lola. Donations in Jay's name can be made to the Memorial Sloan Kettering Cancer Center Office of Development, P.O. Box 27106, New York, NY 10087.