JCB announces new west coast parts center
By Lindsey Anderson16 March 2011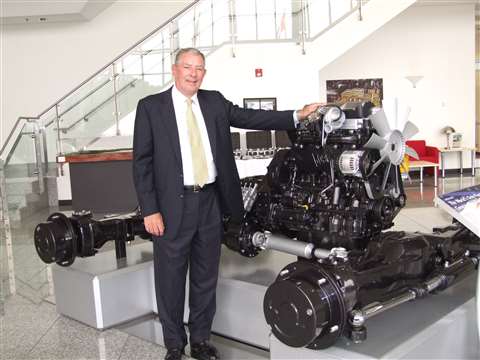 JCB has opened a new West Coast parts distribution center in Fontana, CA.
The distribution center will primarily serve customers in the Mountain and Pacific time zones. JCB's other North American parts distribution centers are located in Burlington, Ontario and Savannah, GA.
"As we expand our North American dealer network, it's important for us to continue providing each of our customers with the parts they need as quickly as possible," said John Patterson, chairman and chief executive officer of JCB Inc. "At JCB, we understand that time is money, and with this new distribution center, our customers will be able to benefit from less equipment downtime and enjoy greater productivity on their job sites."
JCB will use SAP inventory management solutions and Syncron global supply chain management software at its West Coast distribution center, bringing it in line with all of JCB's distribution facilities around the world, the company said.
"The world is changing, and we need to realign our responsibilities accordingly," Patterson said about sustainability. "That includes placing a greater emphasis on environmental stewardship and sustainability. Our new distribution center will allow us to ship parts shorter distances, reducing fuel consumption and costs as well as the amount of pollutants created during the transportation process."