JCB expands dealer network
By Lindsey Anderson19 July 2019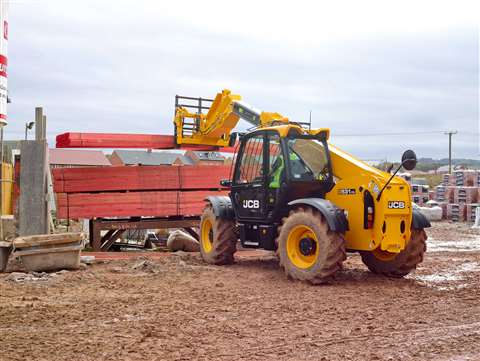 Equipment Source Inc. (ESI) JCB and Jade Equipment JCB have joined JCB's growing dealer network across North America. Both locations sell and service a full range of JCB machines.
ESI operates from locations in Anchorage and Fairbanks.
"ESI's commitment to providing our customers with high quality products and dependable service has been proven over nearly two decades," said Timothy Cerny, president of ESI JCB. "Now, as a JCB dealer, we're able to offer durable and reliable JCB construction machines to help our customers be more productive and successful in the diverse conditions in which they work."
Since 2000, ESI has provided equipment to oil, mining, construction and agriculture customers in some of the most demanding and environmentally sensitive locations on the planet.
"ESI has an outstanding record of delivering excellent service with a can-do attitude, helping customers find equipment solutions for often challenging work sites," said Christian Baillie, vice president of dealer sales for JCB North America. "ESI's commitment to excellence and environmental responsibility reflects JCB's philosophy and complements our strong relationship."
Jade Equipment JCB operates from the Jade Equipment premises in Ontario.
"After more than 30 years, Jade Equipment customers have come to know us for integrity and excellent service," said Steve McCoy, president of Jade Equipment JCB. "As a JCB dealer we're excited to offer JCB's exceptional range of construction machines to current and future customers, to position them for even greater productivity and competitiveness."
Jade Equipment was founded in 1988 and is recognized worldwide as an authority in the service and support of road construction equipment.
"Jade Equipment has built an exceptional reputation over three decades," said Christian Baillie, vice president of Dealer Sales for JCB North America. "Like JCB, they're committed to their customers' success and to providing the equipment and support customers need to maximize productivity and profitability."