JCB makes anti-theft move
By Murray Pollok18 March 2008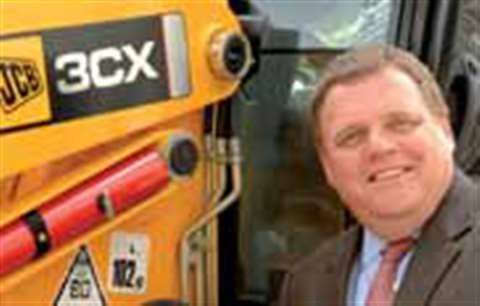 JCB will fit immobilisers and vehicle identification devices as standard from November on construction equipment produced at its Rochester headquarters for the UK market. It said it is the first major manufacturer to adopt such anti-theft measures.
The company will install devices to adopt the UK's CESAR (Construction Equipment Security and Registration) equipment identification and marking program on all items going to the UK.
It will also install vehicle immobisation devices on 2CX, 3CX, 4CX and Midi CX backhoe loaders, mini excavators, and side-engined Loadall telescopic handlers for the UK market.
A company spokesman told IRN that the introduction of immobilisers in November "…begins a phased rollout to other products and to other regions beginning next year."
Matthew Taylor (pictured), JCB's chief operating officer, said: "One-in-three construction machines sold in the UK is a JCB, so as the country's biggest plant manufacturer, we are fully committed to helping stamp out plant theft with the adoption of CESAR as standard on our products. Coupled with the introduction of an immobilisation system as standard on our range of machines, JCB is committed to leading the way in the UK on reducing plant theft."
The CESAR initiative attempts to make equipment ownership data permanent on the machine and easily accessed by police. The immobilisation deterrent works by isolating, depending on equipment type, one of three electrical functions: starter circuit, forward/reverse control, or fuel system power.
In a related move, JCB Insurance said it would discount standard Plantmaster insurance premiums by 15% for machines fitted with CESAR. Also, it will waive the theft excess when a Plantmaster customer makes a claim for an unrecovered CESAR-fitted machine. The company will pay for retrofitting CESAR to existing JCB machines, if owners take out a Plantmaster insurance policy.