JCB North America purchases SoCal dealer
By Lindsey Anderson20 September 2018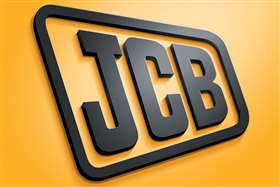 JCB North America has acquired its West Coast dealer, JCB of Southern California (SoCal) from its current owner, Yale/Chase Equipment and Service Inc.
JCB North America will be responsible for the dealership operations, including the sales and support of JCB construction equipment, to customers throughout the greater Los Angeles area and surrounding counties.
The business will continue to operate under the name JCB of Southern California.
"The Los Angeles to San Diego corridor, including Valencia on the north and San Bernardino to the east, is an important market for JCB in North America," said David Hill, vice president of JCB West Coast. "The Yale/Chase team has established a solid foundation for JCB of SoCal over the past six years. We're excited to build on their work and invest further to deliver the construction equipment and service that JCB customers demand."
To ensure an easy transition, several members of the existing Yale/Chase team will remain with JCB of SoCal under new JCB North America ownership.
"Building the JCB dealership has been a rewarding challenge," said Roger Ketelsleger, owner and CEO of Yale/Chase Equipment and Service Inc. "The time is right for JCB to bring their passion for the business and knowledge of the region to take JCB of SoCal to the next level."