Jersey group hits out at 'stealth tax'
By Sandy Guthrie11 February 2016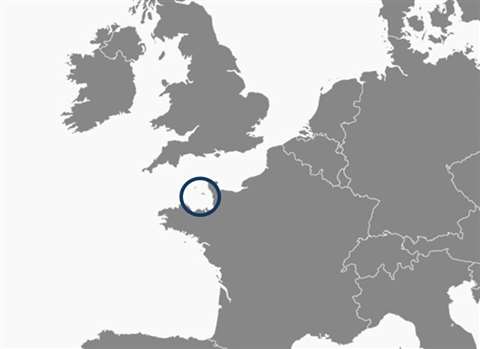 The possible introduction of a community infrastructure levy in Jersey, one of the Channel Islands between England and France, is being described as a "stealth tax" by the local construction council.
Responding to the recent announcement of a new Jersey infrastructure levy on developments, the Jersey Construction Council (JeCC) has hit back at what it regards as an unfair burden on one Jersey industry to fill a government spending commitment hole.
Martin Holmes, chairman of the JeCC, said that while it supported the initiative of the regeneration of St Helier, the island's capital, it opposed the Minister of the Environment's plan "to saddle the construction industry and individual home owners with the sole responsibility to fund it".
He said, "Surely all of Jersey's industries should be called on to contribute to what will be a gain for the whole Island. This new stealth tax is being planned at a time when the construction industry is slowly coming out of the worst recession of our generation.
"Critically, it will increase house prices and make new homes in Jersey less affordable, exasperating the current affordable housing problem. To pile on additional cost can only hamper, and possibly stagnate, that early growth."
On 2 February, Deputy Stephen Luce, Minister of the Environment, told the States Assembly that he had recently informed JeCC that he was looking at the possibility of a community infrastructure levy.
He said he considered that it would be a "much fairer and more consistent way of applying a little bit of additional cost, for the community benefit, to all developments".
He said that it would need a large amount of consultation, and that as it would require changes to the law, he did not expect the work to be completed in less than two years. He said he could see the consultation lasting at least six months.
Holmes said, "In principle, the industry is supportive of investment in St Helier and also to bring clarity and, hopefully, a more efficient planning process.
"However, as this will benefit all sectors of the island's economy, with the knock-on impact into the wider community, it is beholden to the Minister to find an approach to the funding that spreads the burden. There is no merit or wisdom in targeting only construction for this new tax."
He added that JeCC accepted that the Minister was committed to full engagement through this consultation with the industry and that it looked forward to beginning this dialogue to ensure that time and money was not wasted "drawing up theoretical but impractical and ineffective proposals".
He said, "However, there is a need for government to support housing development in the Island, especially as we need over 1,000 new homes by 2020."