JLG and Oshkosh look for synergies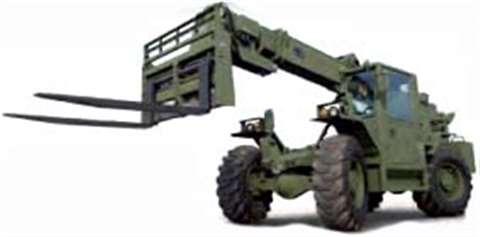 JLG Industries and new owner Oshkosh are investigating ways for JLG to utilize Oshkosh's enormous portfolio of manufacturing and service centers worldwide, with an expansion of JLG's aftermarket services being a particular opportunity.
Craig Paylor, JLG's senior vice president of sales and marketing – and widely tipped to be JLG's next president – told ALH that he had seen a willingness at Oshkosh for JLG to make progress on developing its aftermarket services such as ServicePlus in the US and its operations worldwide.
A fourth ServicePlus location is about to open – in southern California – but Oshkosh concrete truck subsidiary McNeilus has a network of 20 facilities in North America that could offer potential synergies. Likewise, Oshkosh has three military truck service facilities in the Middle East – including Kuwait and Iraq – that could be used to service JLG telehandlers or aerial platforms.
"They have been more than willing to sit and talk to us about what we want to do," said Paylor, speaking to ALH at the World of Concrete exhibition in Las Vegas. He said Oshkosh had between five and six million square feet of facilities worldwide – compared to less than two million square feet at JLG – and that Oshkosh was willing to look at potential synergies, such as "buildings that are not fully utilized."
He also said Oshkosh's expertise in machine control systems and advanced electronics could offer opportunities for JLG to broaden its line of attachments for AWPs and telehandlers. He said attachments would be an important way to expand the application areas for both products. "I don't think the AWP or telehandler businesses are as mature as everyone thinks they are."