JLG key role retirement and replacement
By Euan Youdale16 November 2020
JLG has announced the return of Etienne Bourcier to the company as strategic key account director EMEAIR, replacing Walter van Winckel, who will retire 1 May 2021.
Van Winckel joined JLG in January 1997 as sales director, playing a crucial role at the start of JLG's European operations, based at that time in Uddingston, Scotland. Over 23 years he has had a range of sales roles, including leading the European sales team. Since 2004 he has been responsible for JLG's major accounts.
"We can do nothing but thank Walter for his tremendous contribution to our business throughout the years", said Laurent Montenay, senior director sales for JLG in EMEAIR.
Bourcier rejoined the company on 1 November 2020 as strategic key account director in the Europe, Middle East, Africa and India (EMEAIR) region, having previously worked for JLG EMEA from 2010 - 2016 as telehandler sales business director.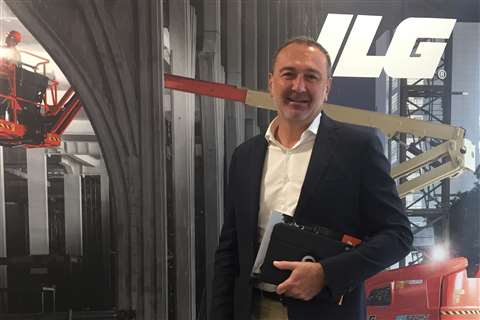 In recent years Bourcire has worked as general manager in the EMEA at JCB.
"With Etienne joining, we will have a result driven and highly engaged team member", continued Laurent Montenay. "He brings more than 20 years of international experience in the capital equipment business."