JLG modifies ES and RT scissor lines
By Lindsey Anderson23 January 2015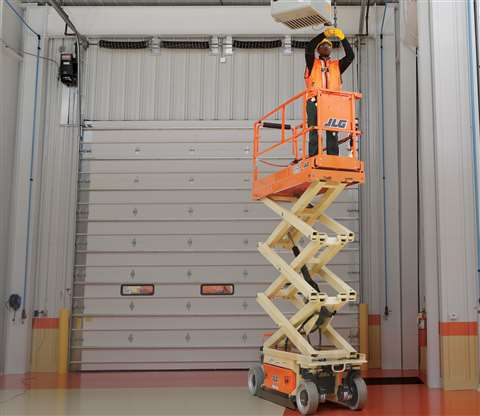 JLG Industries, Inc. has modified its ES and RT scissor lift lines.
For all ES model scissors the platforms and deck extension surfaces have been upgraded to diamond plate steel to enhance strength, durability and repairability. A locking foot lever has replaced the rail-mounted locking handles for deploying the extension.
Two models, the 2030ES and 2630ES scissors, have been widened from 30 inches to 32 inches. Accordingly, the model names have been changed to 2032ES and 2632ES. The wider footprint means reduced weight, JLG said.
JLG's entire RT scissor line will now feature steel hoods. Steel adds strength and durability, and is easy to repair if damaged.
"The weight reduction idea is a unique one that came out of a number of Voice-of-Customer studies that showed that customers are very much in-tune with the fine balance between price, features and lifecycle costs, and how these factors drive the value of the equipment they choose for their fleets," said Paul Kreutzwiser, JLG Industries category director – global scissors/verticals. "Customer feedback is an important tool that helps us find innovative ways to mitigate annual price increases while delivering scissor lifts that are high quality and competitive in the marketplace."
The improvements apply to these lines in all markets worldwide.