JLG promises new super-boom
By Euan Youdale21 May 2013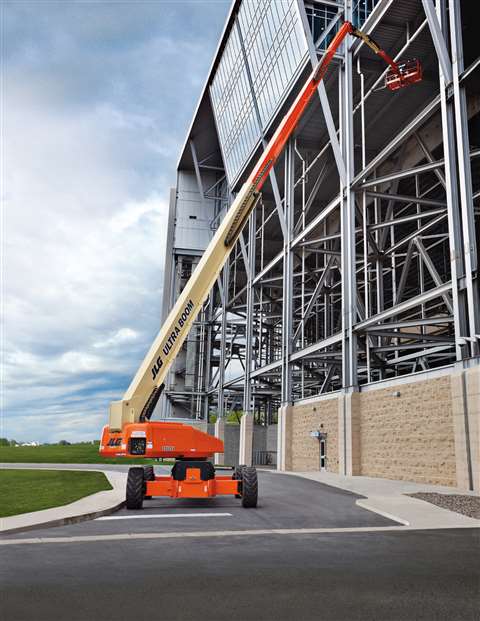 JLG will add another super-boom to its Ultra Boom range, possibly to rival Terex AWP's new 54.9 m (180 ft) SX-180.
The manufacturer, hitherto the leader in the big boom segment, said earlier this year that it aimed to maintain its 'leadership' in that segment. Since bauma Karel Huijser, JLG general manager and vice president EAME access equipment, confirmed to AI that it will add another model to that range. JLG's biggest booms at present are the 150 ft 1500SJ telescopic model and the veteran 150HAX.
"JLG has and will continue to be the leader in big boom development. Later this year we will announce an expansion to our Ultra Boom range. We will unveil more details soon and expect to take orders at the upcoming ConExpo show, with shipments of the new model in 2014," said Mr Huijser.
We can only presume that it will compete directly with the Genie SX-180, launched at bauma. Concerning that machine, Ron DeFeo, Terex chairman and chief executive officer, said at bauma, "This is a technological leap; this is a real advancement that the industry has not seen. The market is trending towards big booms and these machines will eat into the truck-mount market."
See the Self-propelled booms feature in the forthcoming May-June issue of AI for more information.