JLG Q3 sales up 23%
By Lindsey Anderson27 October 2022
JLG's Q3 2022 sales for the three months ending Sept. 30 increased 22.7% to $1.04 billion as a result of higher pricing in response to greater input costs and improved sales volume in North America, the company reported.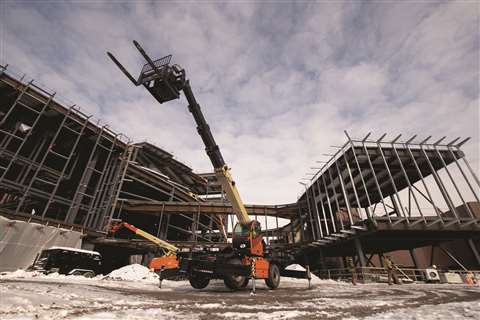 "Supply chain disruptions remain our most significant challenge and continue to limit our production rates and contribute to manufacturing inefficiencies," said John C. Pfeifer, Oshkosh Corporation president and chief executive officer. "We continue to improve supply chain resiliency through a combination of dual and alternate sourcing actions as well as technical redesign of some components, which we expect will help us strengthen our performance."
JLG said demand is being driven by aged fleets and strong non-residential construction and infrastructure spending. As a result, the company's backlog has increased 41% compared to the prior year at $3.89 billion, and the company noted its backlog "extends well into 2023."
JLG's operating income in the third quarter of fiscal 2022 increased 268.7% to $113.2 million, or 10.9% of sales, compared to $30.7 million, or 3.6% of sales, for the three months. The increase was primarily due to higher pricing, higher sales volume and lower product liability costs, offset in part by higher material & logistics costs, the company said.
More details will be added to this story following Oshkosh Corporation's investors call on October 27.