JLG reports lower sales but remains positive
By Euan Youdale29 January 2020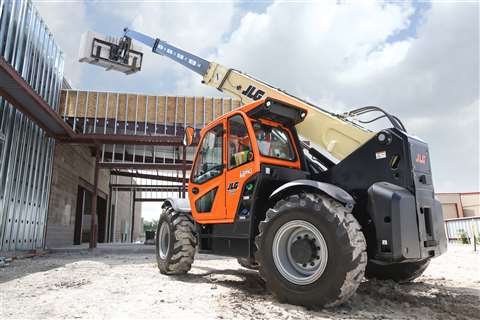 JLG's net sales decreased by 13.1% to $717.9 million in the first quarter of its 2020 financial year, to 31 December 2019, compared to the same period in the previous financial year.
Parent company Oshkosh Corp said the access equipment division had expected the drop due to lower sales of both aerial platforms and telehandlers in North America and the Europe, Africa and Middle East region.
Telehandler sales were hardest hit, down 25% quarter-on-quarter to $210.5 million, with aerial platform revenues 9% lower at $306.0 million.
This was offset partially by continued strong sales growth in the Asia Pacific region. The decrease in sales in North America reflected rental companies reducing their capital expenditures for fleet growth, added the company.
Wilson Jones, president and chief executive officer of Oshkosh, said there were a number of positive factors that gave it confidence in reaffirming its previous guidance for the full year, including "successfully concluding negotiations during the quarter with most of the access equipment segment's key rental company customers".
JLG's operating profit in the first quarter increased by 3.9% to $69 million, or 9.6% of sales, compared to $66.4 million, or 8% of sales, in the same quarter in the previous year. The increased profit was primarily due to favourable pricing and costs, driven by improved operational efficiencies, said Oshkosh.
Oshkosh reported that consolidated net sales in the first quarter had decreased across the group by 6% to $1.7 billion, mainly the result of lower access equipment segment sales, while net income was down to $75.7 million from $109 million.
Jones added; "With large favorable contract adjustments in the defense segment last year, we expected lower earnings in the quarter compared to the prior fiscal year quarter. Also, during the quarter, our access equipment segment experienced lower market activity. Despite these challenges, our team continued to embrace our People First culture and successfully executed the plan to deliver these results, including higher access equipment segment operating income on lower sales."
The company said it remained on course to finish its 2020 financial year with an operating income range of $690 million and $765 million and sales estimated range of $7.9 billion and $8.2 billion.