Join the ERA event 'Building a sustainable future – Transitioning towards a circular and low-carbon construction sector'
By Belinda Smart10 March 2021
ERA is inviting you to attend its online event "Building a sustainable future – Transitioning towards a circular and low-carbon construction sector" on 31 March 2021, from 10.00 to 11.45 CET. This online event is hosted under the umbrella of the EU Industry Week.
Ahead of the EU's Strategy on Sustainable Built Environment, it is imperative that the construction sector promotes low carbon business models and circular practices.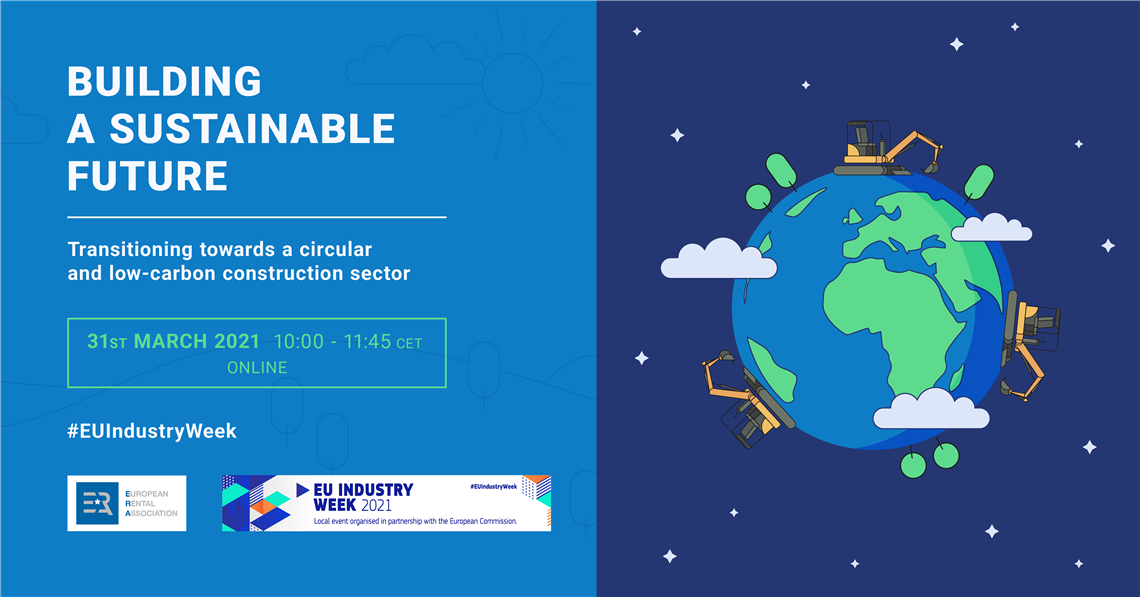 The event will focus on the following topics:
How can a circular, low-carbon construction sector contribute to Europe's green recovery?
What are the low hanging fruit for lowering emissions in the sector?
How can the sector encourage more circular practices?
The first panel, with MEP Iskra Mihaylova, Philippe Moseley (DG GROW) and Audrey Nugent (World Green Building Council), will address the policy aspects of construction as a priority sector for promoting circular principles and reducing emissions.
The second panel, with representatives from the construction sector and supply chain across Europe, including Sue Arundale (FIEC), Douglas McLuckie (Sunbelt Rentals), Michel Petitjean (ERA) and Peter Jordansson (Volvo CE), and moderated by Murray Pollock (KHL), will bring the industry perspective on transitioning towards a circular and low-carbon construction sector.
Register for the event here: https://na.eventscloud.com/eraspringevent
For more information, please email the ERA team at era@erarental.org.