Jumbo uses Lankhorst heavy lift slings for Yunlin offshore wind project
By Christian Shelton09 June 2021
Heavy lift shipping and offshore transport and installation contractor Jumbo is using heavy lift slings from Lankhorst Ropes to install offshore wind turbine transition pieces onto monopiles situated in the Yunlin Offshore Wind Farm, Taiwan. In total, the slings will be used to lift and position 80 transition pieces on and off the Jumbo Javelin.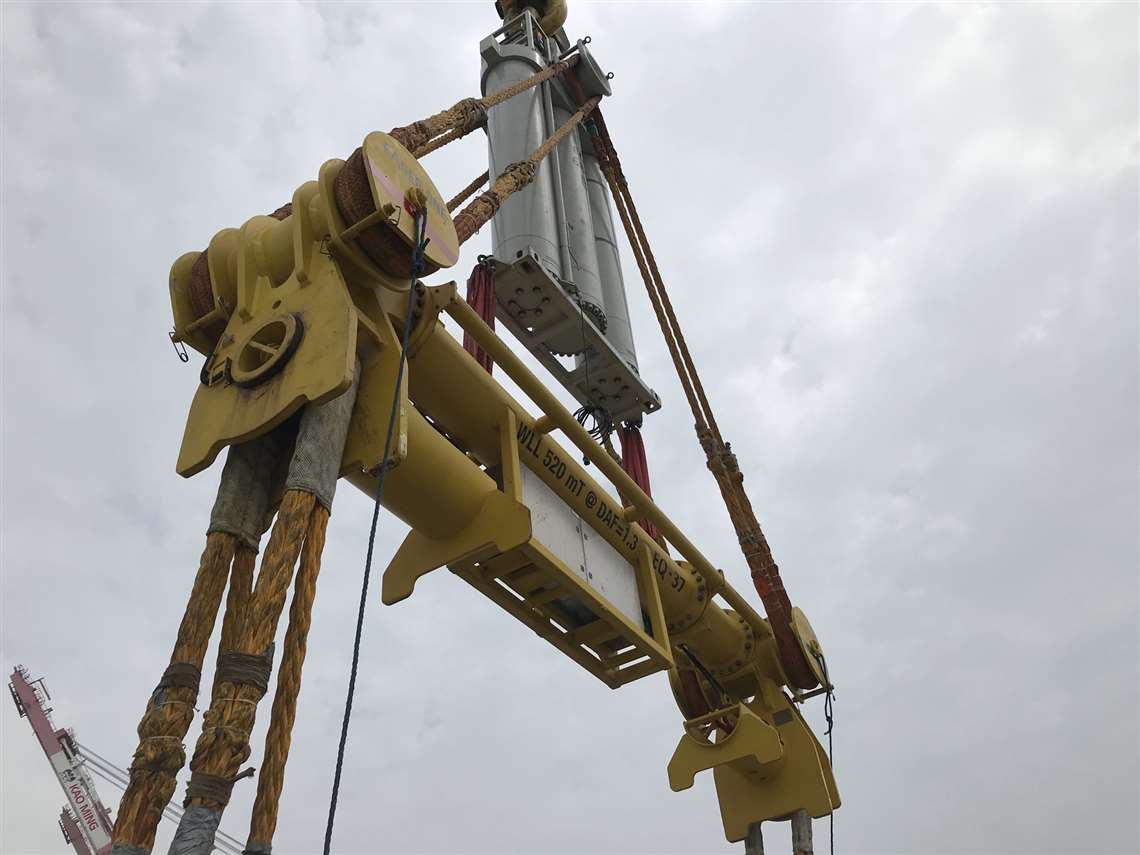 Located in the Taiwan Strait, some eight kilometres west of the coast of Yunlin County, the Yunlin offshore wind farm will cover an overall area of approximately 90 square kilometres. When completed, this will be Taiwan's first large multi-megawatt offshore wind project.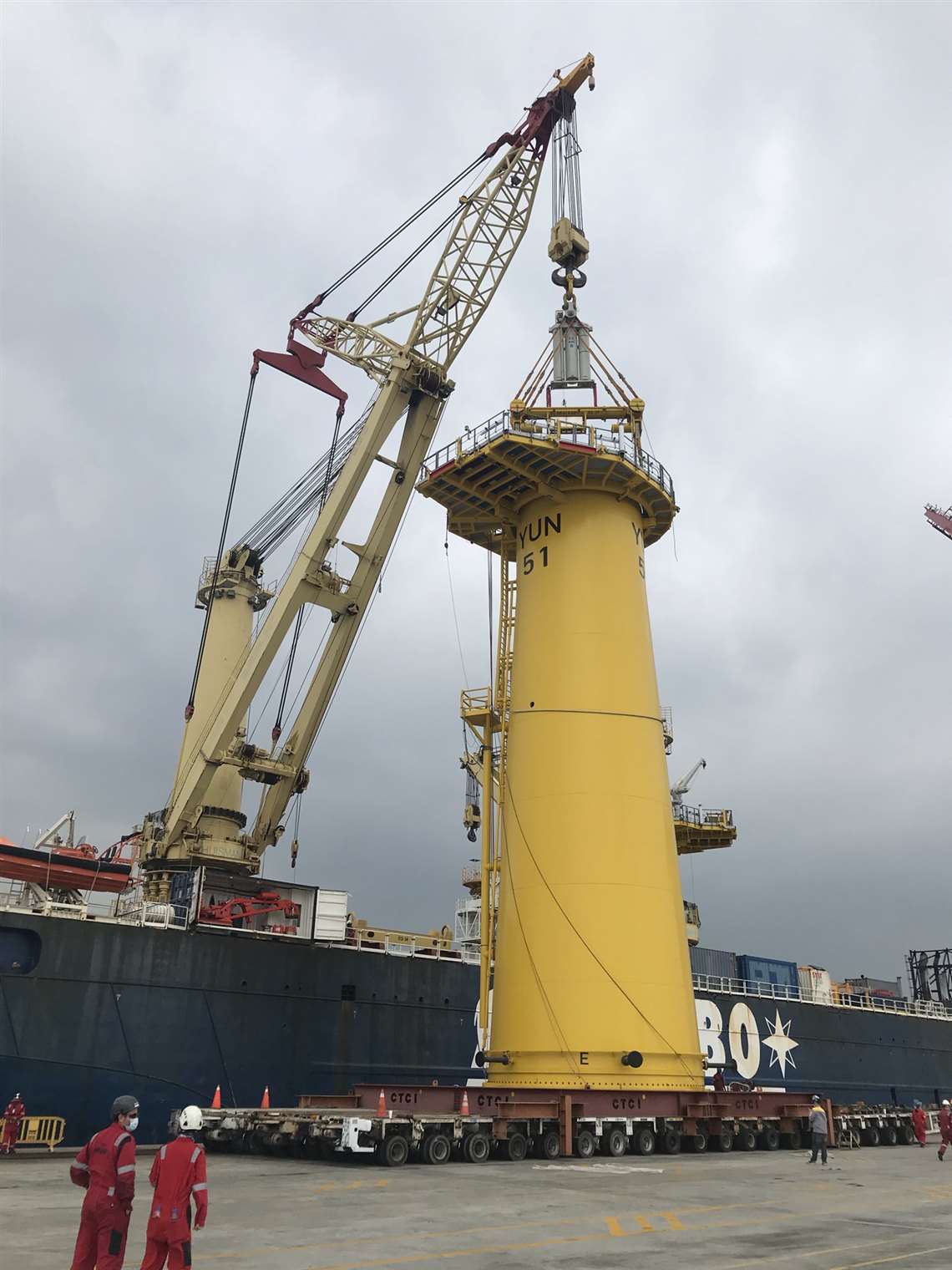 The Jumbo Javelin is a dynamically positioned, heavy lift crane vessel featuring two rotating mast cranes with a combined lift capacity of 1,800 tonnes. For this project, 1,600 tonnes was the combined lifting capacity with the use of the Jumbo fly jib, a modular crane extension, at a maximum outreach of 28 metres. The Lankhorst LankoForce slings are fitted to a lifting tool used to aid the correct positioning of the transition pieces weighing 450 tonnes. As the lifting and positioning tool features multiple slings, Lankhorst has manufactured the slings to tight tolerances of + / - 1.5%.
Made from HMPE Dyneema SK78 yarns, the LankoForce endless spliced sling (grommet) are 82 mm in diameter. The transition piece lifting tool will use six endless spliced sling lengths of 6.574 metre and 12 slings of 7.456 metre, depending on the size of transition piece.
"The Lankhorst slings provide the strength and level of control we need when lifting and positioning the transition pieces," says Jochem Tacx, project manager, Jumbo. "Moreover, they are easy to handle and maintenance free."