Kaarlaid grows thanks to Faymonville
By Ian Vallely11 February 2016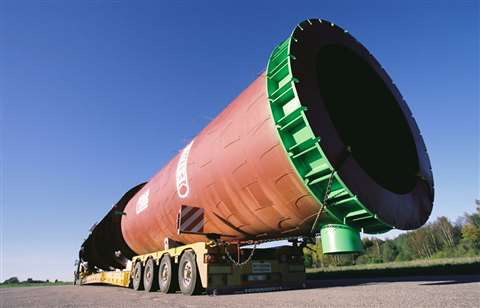 Forty-nine Faymonville trailers are currently in action at Estonian transport company Kaarlaid and the 50th will arrive soon.
Among the Faymonville trailer types that Kaarlaid has in its fleet are f.ex; multiple MultiMax semi-trailers, MegaMax low bed trailers and TeleMax flatbed semi-trailers. Kaarlaid also uses a multifunctional VarioMax, a light weight MultiMax Plus semi-trailer or a PrefaMax to transport concrete precast elements.
Kaarlaid is one of the leading suppliers of heavy and special transport in the Baltic region and Scandinavia. They transport goods up to 100 tonnes that can also happen be up to 60 m long and 14 m high.