Kaeser figurehead dies at 95
By Chris Sleight27 July 2009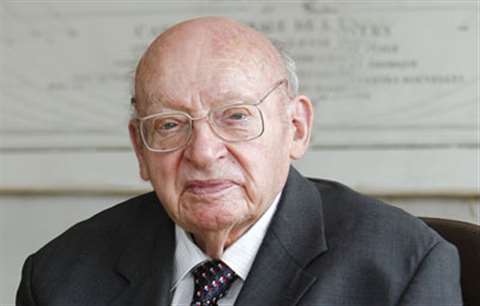 Dipl.-Ing. Carl Kaeser, senior director of compressor manufacturer Kaeser Kompressoren, died on 8 July shortly after his 95th birthday.
Under Mr Kaeser's leadership, Kaeser Kompressoren evolved from a regional and national compressor manufacturer into a successful multinational business. In the early 1970s he took the decision to branch-out from reciprocating compressors to more advanced rotary screw technology. This led to the development of the "Sigma Profile" screw rotor profile, which laid the foundation for the company's susbsequent growth.
In later years this drive and pioneering spirit would see the company integrate compressor technology ­- then still primarily mechanical - with modern digital technology in order to achieve enhanced efficiency and reliability. The "Sigma Control" system was the first industrial PC controller of its kind to be installed as standard within a rotary screw compressor.
Mr Kaeser continued to steer the company on its successful course - together with his son Thomas Kaeser who joined him at the beginning of the 1980s - right up until just a few weeks before his death.