Kalmar to raise STS cranes
By Laura Hatton02 June 2014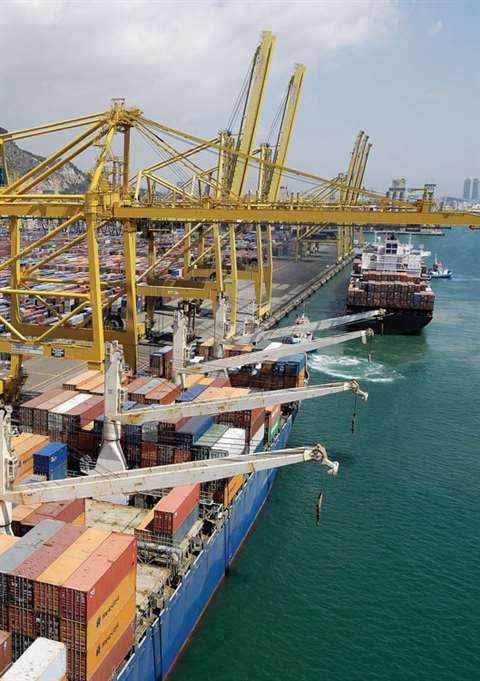 Kalmar, part of Cargotec, has signed a contract to increase the height of three ship-to-shore (STS) cranes for Terminal de Contenidors de Barcelona (TCB) in Spain.
The cranes will be raised by six metres so that they can serve larger vessels expected at the port of Barcelona. The port has a capacity of 2.3 million TEU and is one of the main logistics platforms in the Mediterranean, a company spokesperson said.
The cranes, originally provided by another supplier, will be extended by Kalmar's Crane Upgrades team. The cranes will be jacked up, the sill beam will be strengthened and braces will be installed on the waterside portal frame.
Gonzalo Serrano, Grup TCB equipment director, said, "With the arrival of larger vessels it was imperative that we found an effective solution to increase the handling capacity of our STS cranes and maintain maximum container throughput. Kalmar's expertise on crane upgrades really ticked all the boxes for us. Not only were they able to offer a highly innovative engineering solution but also provide an impressive timing schedule, meaning the minimum disruption to our operations. We are confident that the project is in the right hands."
Eduardo Prat, Kalmar EMEA South, vice president, said, "Kalmar has a lot of experience in similar types of successful projects worldwide. Our combination of competencies, including consultancy, engineering and planning, all the way to execution, makes us unique. We are proud that we can help Terminal de Contenidors de Barcelona to build their future success."
Work begins in the third quarter of 2014 with completion scheduled by the end of the year.