Faced with a skilled worker shortage and infrastructure projects in Asia and the Mid-East that seem to merely flirt with conventional limitations, countries across Europe might feel like they're falling behind – that is if Europe didn't have plenty of substantial infrastructure projects already in motion, or on the way.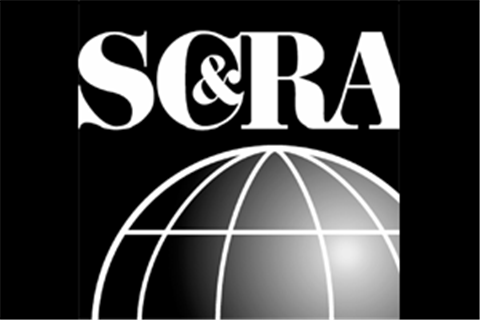 From massive city centres to gigafactories to urban renewal and floating tunnels, Europe isn't waiting around to see what happens next.
Big plans
Birmingham in the United Kingdom is a leading European business destination at the centre of a nearly US$ 100 billion regional economy. The city has access to a working population of 4.3 million people, offers a high quality of life and provides a wealth of opportunities for companies looking to expand or invest.
And it is home to the Big City Plan – an endeavour that will use nearly $13 billion in the next ten years to transform this popular city centre. Completion will mean thousands of additional homes, tens of thousands of jobs and a greener, more economically stable city that is 25 percent bigger. By 2031 it is forecast that Birmingham will be renowned as an enterprising, innovative city that has undergone transformational change and strengthened its position on the international stage.
Sweden also knows a thing or two about innovation. It plans to build an enormous $4.2 billion gigafactory that will be fully operational at maximum output by 2023. The builder is a company called Northvolt – a Sweden-based startup that wants to use the country's green energy credentials, vibrant venture capital scene and access to key raw materials to create what would be the single biggest plant for lithium-ion batteries in Europe.
Electric pressure
Strict new fuel-efficiency regulations from the EU will put pressure on car makers to keep pace with the migration beyond combustion engines. With Europe making more than 18 million vehicles a year (20 percent of the global market), any big increase in electric vehicle (EV) penetration will create a big incentive for large-scale battery production close to home.
The Turkey Urban Renewal Project is a 20-year plan to demolish around seven million buildings and put in their place earthquake-resistant structures. The project got underway in 2012 and has an estimated price tag of $400 billion.
The enterprise was prompted by two earthquakes in the eastern province of Van, which killed 650 people. Around 110 municipalities across Turkey have submitted detailed studies to the government and requested aid under the redevelopment project. The majority of buildings in Turkey are unsuitable for earthquake prone areas, and do not meet current safety standards.
Going underground
While Turkey builds above ground, Norway has committed $25 billion to the construction of a fully submerged, floating tunnel beneath the Sognefjord, a body of water more than 4,000 feet (1,200 metres) deep and 3,000 feet (900 m) wide. It would link two contrasting regions and be the first of its kind in the world.
At present, the only way to travel across the bodies of water involves taking a series of ferries – an inconvenient and time-consuming process. The submerged floating bridges would consist of large tubes suspended under 100 feet (30 m) of water, and each one will be wide enough for two lanes of traffic.
As the Norwegians perfect underwater travel, London's Crossrail Project – a massive upgrade to the existing Underground system – will continue being the largest construction project ever undertaken in Europe. The Project involves 10 new train lines and connects 30 existing stations via 73 miles (120 km) of track and 26 miles (42 km) of tunnels running through parts of London and the home counties of Berkshire, Buckinghamshire and Essex. Currently on time and under budget, limited service will begin this year, while full service will arrive in 2020.