Keestrack to launch new crusher unit
By Steve Ducker18 April 2018
Belgium-based mineral processing technology specialist Keestrack will unveil a new design for its R3e track-mounted impact crusher unit at Intermat.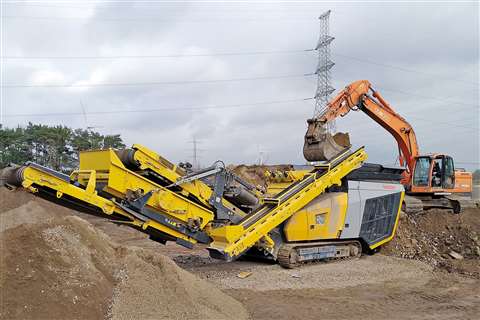 The company says the 30 t model offers all advantages of the mature diesel electric hybrid concept, which it is implementing as an alternative drive system in more and more product ranges of its highly mobile crusher and screening plants.
At the heart of both versions is the 48 ICR 100-00 impact crusher with a 770 x 960 mm (30 x 37 in) inlet opening, and which has a crushing efficiency up to 250 t/hr thanks to the heavy-duty 920 mm (36 in) rotor.