Keltbray tackles exposure to vibration
By Steve Ducker04 January 2018
Demolition contractor Keltbray is set to roll out a system called Curotec as it moves to keep operator exposure to vibration equipment at sites within safe limits.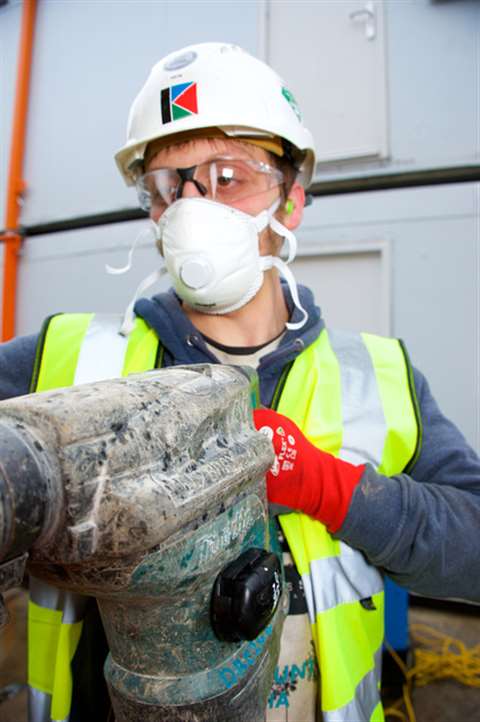 The company says that while the Control of Vibration at Work Regulations were introduced in the United Kingdom in 2005, around two million people are still exposed to levels above the recommended limits.
As a result, they risk developing Hand Arm Vibration Syndrome, (HAVS), also known as white finger. This is a serious and debilitating condition that affects the blood vessels in the hand and arm and results in irreversible damage if uncontrolled or monitored ineffectively.
Having evaluated several systems, Keltbray decided on Curotec after a two-system trial at sites in the London area.
And following the trials, Keltbray is now tailoring the Curotec system for a wider rollout across the group.
"Around 20 people at each site trialled each system for a two-week period," said health, safety, quality and environment (HSQE) advisor Jane Wathall.
"This was followed up with a workforce engagement evaluation. On the back of the trials and the durability, sturdiness and easy upkeep features, we decided to procure the Curotec system."
Curotec works in the form of a small personalised monitor, the 'Curo', which is the size of a computer mouse and clips onto the vibrating tool and records each operator's trigger time exposure to vibration.
A traffic light system then advises the user of their exposure threshold, and when the red light illuminates, it warns the operator they have reached their maximum daily vibration limit.
"Data from the monitor is collated weekly, examined by HSQE to ensure we comply with regulations, and the records are handed over to our human resources department for safe keeping," Jane added.
Workforce engagement manager Sam Taylor welcomed the news.
"I developed HAVS after working in demolition for more than 20 years. It means that my fingers often tingle and feel numb, and that my hands hurt most days, especially in winter.
"Luckily, I've since been able to change my job role to one that prevents my condition from getting worse. I now wear gloves wherever practical and take prescribed medication.
"The Curo makes it much easier to protect yourself, and I would encourage everyone to make sure they use it to avoid my experience."