Kennards grows New Zealand network
By Thomas Allen22 June 2020
Australia-based Kennards Hire has opened a new depot in Mount Maunganui, bringing its network in New Zealand to 26
The intention is to serve the growing industrial area of Maunganui, which currently has a population of approximately 20,000 people.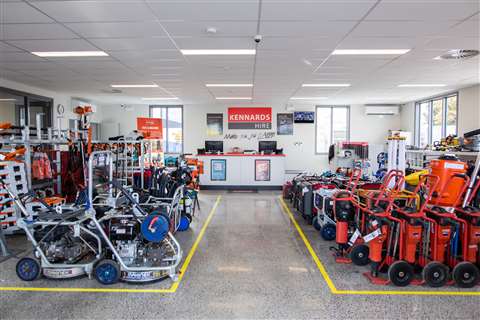 Between the port and the growing population, the area is set to expand residentially and commercially, according to Kennards.
The new branch will be offering a range of equipment to support local trades, residential and commercial construction, as well as DIY enthusiasts.
It also gives Kennards Hire the opportunity to engage with some innovative operators in Mount Manganui on a larger commercial scale.
New Zealand General Manager, Tom Kimber, said, "Kennards Hire is committed to investing in the local area and supporting growth and infrastructure improvements with our extensive equipment offering and great service."
He added, "We are looking forward to working with our charity partner, KidsCan, to team up with a local school through our School Buddy programme. This programme enables our people to get involved in their community through both volunteering and providing equipment to a participating school for working bees and school beautification projects."
Mike Perkin is manager of the new Mount Maunganui branch and he is joined by equipment rental professionals Craig Whitaker, Michelle Noble and Blake Scrivener. Kennards Hire has also employed three new staff from the local area to complement the team.
The new branch extends the company's established local network. Its Tauranga depot has been running for four years.
Order of the Medal
It was also announced recently that Peter Lancken, former CEO of Kennards Hire, was awarded an Order of the Medal of Australia (Member of the Order – AM) for his service to the equipment rental industry and the community.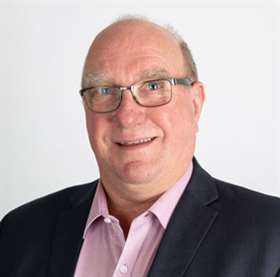 After stepping down as CEO of Kennards in 2009, Lancken joined the company's board and held the role of Chairman from 2012-2017 and, to this day, remains a non-executive director of the Kennards Group.
Lancken originally joined Kennards in 1994 following the acquisition of GKN Rentals.
During his 15-year tenure as both Managing Director and CEO of the company, Peter oversaw its growth from a small branch network into an extensive national network, with more than 70 new branches opened under his leadership.
He was also President of the NSW Hire Association between 1996-2004 and Vice President and board member of Australian rental association HRIA between 1996-2009.
Peter said, "I've been extremely fortunate to have found a passion for an industry that means a lot to me. It's an ongoing privilege to work within a sector that continues to see the economic and employment opportunities the hire and rental industry provides both in Australia and internationally."