Kennards opens Tamworth branch
By Joe Malone06 August 2018
Australian rental company Kennards Hire has expanded its presence in the New South Wales region, after opening a new branch in Tamworth.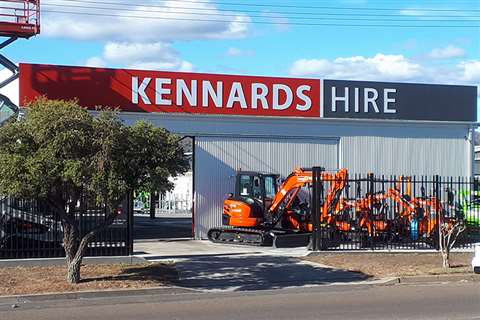 The new branch comes as a result of buying all assets of A1 Hire, which now means Kennards can offer its equipment to 200,000 locals in the New England and North West region.
The company said that New South Wales was currently experiencing a boom in retail, construction and infrastructure, and its new Tamworth branch would offer equipment never seen before in that area.
Chris Burton, branch manager, said, "Our values are aligned with the country way of life - always there to lend a hand. We're always looking to support the local community and have already donated some equipment to the Tamworth Men's Shed and BackTrack, a group that helps young, at-risk members of our community.
"We've also put up our hand to sponsor the Pirates Rugby Club and Pirates Netball Club."
Burton added, "Kennards Hire will be using the expertise of local businesses to support us in maintaining our high level of customer service.
"Transport, equipment maintenance and repairs, and supplying services are all needed to support our branch operations. As our business grows, we will also be looking at expanding our team from the local community."