Kevin Appleton makes surprise exit from Lavendon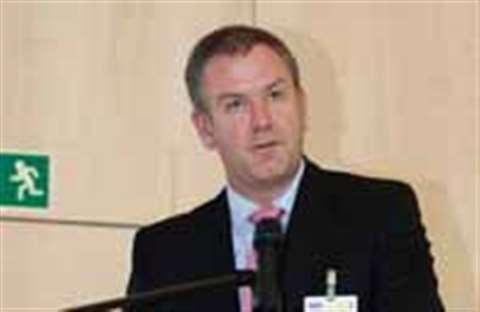 Lavendon's long-standing chief executive, Kevin Appleton, is to leave the company on 30 June. The surprise announcement follows detailed operational reviews at the business during which leadership succession was discussed.
Lavendon said in a statement; "Given we now have an agreed growth plan for the Group, both parties have decided that this is an appropriate time to implement that leadership succession."
Mr Appleton has been leading the company for nine years, a period in which it expanded dramatically in mainland Europe - with the acquisitions of Gardemann and DK Rental - as well as in the Middle East. It has also made several high-profile acquisitions in the UK.
The company has started to look for a replacement for Mr Appleton and said that before an appointment is made, John Standen, the chairman, will become executive chairman, and Jan Astrand, the senior non-executive chairman, will become chief executive of Lavendon's continental European business.
Mike Potts and Andy Wright will continue as chief executives of the UK and international operations respectively.
John Standen, Lavendon's chairman, said; "I would like to offer the sincere thanks of the board and the wider company to Kevin for all he has achieved in increasing the scale and quality of the business during his nine years with the group.
Kevin has been instrumental in leading a full review of the business, and this confirms our belief that there is a strong future for the group, building on the foundations that have already been laid. This is reflected in our current trading performance which, as recently announced, is fully in line with the board's expectations."
Kevin Appleton said he had greatly enjoyed his nine years at Lavendon, "during which time we have built a clear market leadership position. Having navigated the profound market challenges of the last two years I believe the business is well set for a successful future and that this is therefore a good point for me to pursue new challenges.
"I would like to thank all the staff, customers and business partners of Lavendon for their unstinting support over the past years and wish the Board and the company the very best for the future".