KHL appoints new Editor for International Rental News (IRN)
By International Rental News29 April 2014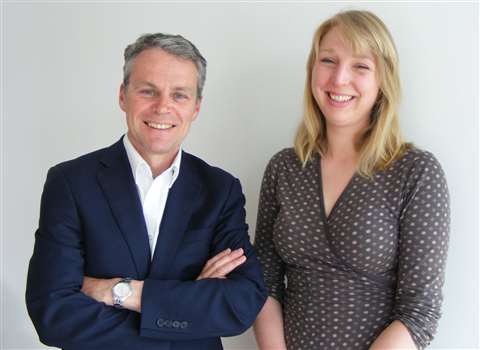 KHL Group is pleased to announce that Helen Wright has been appointed as the new Editor of International Rental News (IRN) magazine.
Current Editor Murray Pollok becomes IRN's Managing Editor and will also take on the additional role of joint Events Director at KHL, one of the team responsible for organising conferences and other events across the group's magazines.
Ms Wright, who takes up her new post on Tuesday 6 May, joined KHL Group in November 2010 as Deputy Editor of International Construction (iC) and Construction Europe (CE) magazines, and has proven herself to be a highly capable and energetic journalist. A new Deputy Editor is now being sought for iC and CE.
Murray Pollok said; "Having edited IRN since its launch 14 years ago now is a good time for the magazine to get a new Editor and Helen is perfect replacement. In her three and a half years at iC and CE she has firmly established herself in the construction equipment industry, and will bring a fresh outlook to the magazine and the rental industry.
"I will continue my involvement with the rental industry as Managing Editor of the magazine and also through the rental-related conferences and awards that are organised by KHL."
Ms Wright said she was excited to be taking on the new role; "I can't wait to get started. From my work on CE and iC I understand the growing importance of equipment rental. I look forward to forging contacts with the rental sector in the months and years ahead."
Helen Wright can be contacted by e-mail at: Helen.wright@khl.com, and her direct dial telephone number is: +44 (0)1892 786209. Murray Pollok's contact details are unchanged: murray.pollok@khl.com, and Tel: +44 (0)1505 850043.